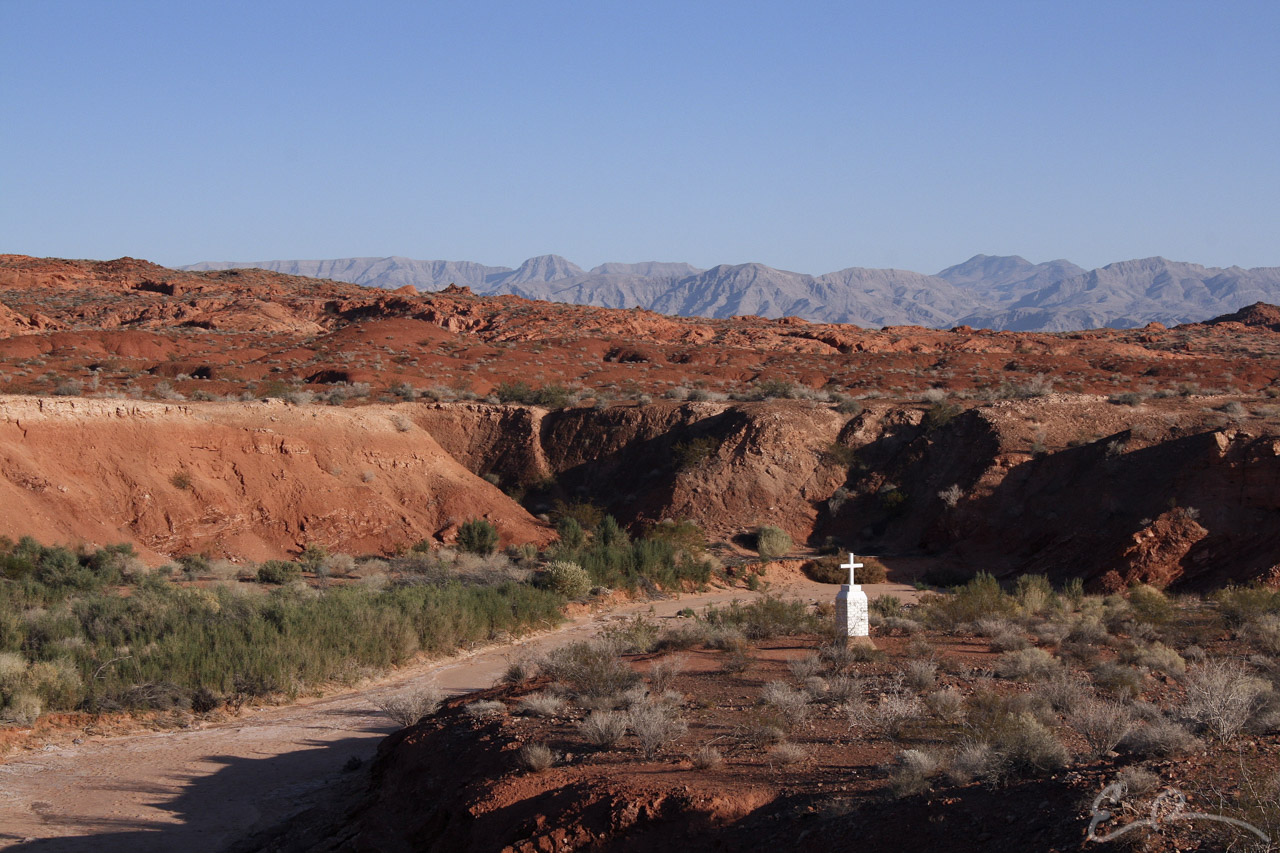 This is my final picture from this particular trip to Valley of Fire State Park.  The monument pictured here is located about 150 feet from the roadside.  I've never made the trek over to examine it personally, but internet research has given me some background into this lone monument.
This monument was erected to honor Civil War veteran John G. Clark who was wounded while serving with Company B of the New York Calvary.  During a trip from Salt Lake City, UT to Bakersfield, CA, along the Arrowhead trail, the then 72-year-old Clark stopped, unhitched his horse, tied it to the back of the wagon, and crawled underneath wagon itself where he was later found dead.  He body remained undiscovered for several days until June 30, 1915.  It is reported that he was buried on the spot with the pictured memorial added decades later.
The cause of Clark's death is disputed.  There are those that say he died of thirst.  Others, who knew Clark, say he was familiar with the area and would have known of a perpetual spring, named Charlie Spring, just 2-3 miles from where he was found.  Those who believe the later feel Clark may have passed from either heat stroke or a heart attack.