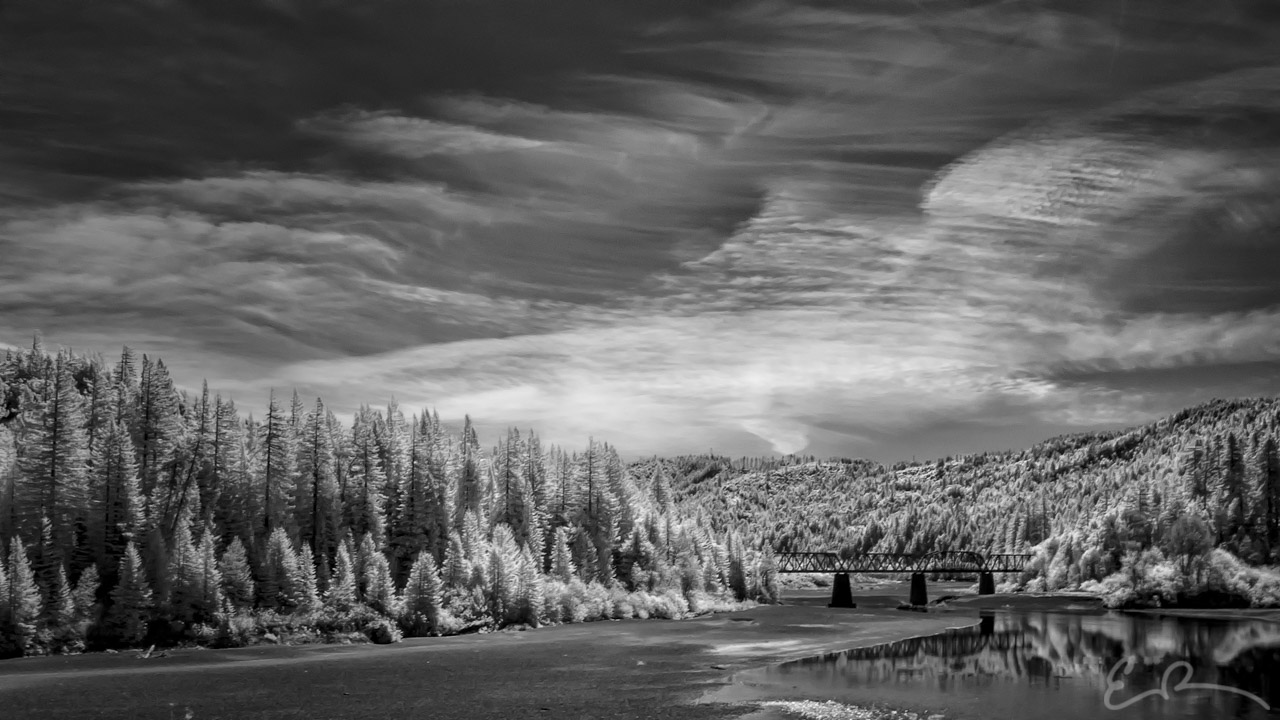 After leaving Big Sur my daughter and I wouldn't catch good infrared weather for two days. Fog, drizzle, and rain make for terrible washed out infrared shots. Finally, after staying in Fort Bragg we were back under sunny skies and continued our trek northward on CA-1.
All good things must come to an end and so our route took us from CA-1 to US-101 with our destination being Jedediah Smith Redwood State Park and our last night under the stars.  Before we left Las Vegas I had read about the "Avenue of the Giants" and thought it would be a welcome scenic bypass to US-101.  Not that this area of US-101 isn't scenic, far from it, I just like to get off the main highways from time to time to enjoy a nice leisurely drive.
During the drive I was always looking around for opportunities to get a shot and this is one of them.  We had just crossed over a bridge when this area opened up to the right.  I pulled over, grabbed a few photos, enjoyed the view and drove on.  Here is a link to this spot on Google Maps' Street View.