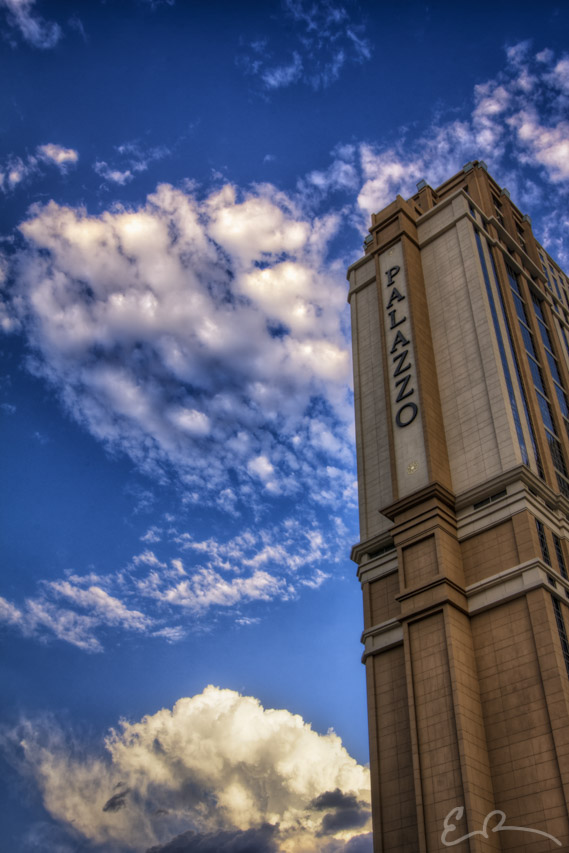 This photo is from my first photo walk along the Las Vegas Strip.  I've finally caught up to my infrared work!  When I first took to the strip it was still late afternoon and the light was horrible for color photography so I shot infrared for a few hours as I walked up and down the strip.  As the sun started to set I put away my infrared camera and got out my regular camera.
I don't have many color photos from that day.  You don't really realize how quickly the sun sets on the hotels!  The light disappeared much faster than I thought it would, but I still got a small handful of photos that I really enjoy.  This is one of them.
This photo is of the north end of the The Palazzo Hotel and Casino.  This is one of the newer hotels on the strip, located to the north of the Venetian.  I must say I was lucky on the day I went out because we actually had clouds in the sky.  Normally during the hotter summer months the skies clear and stay crystal clear for weeks at a time.  On this particular day there was some threats of late monsoon showers, but the never materialized.