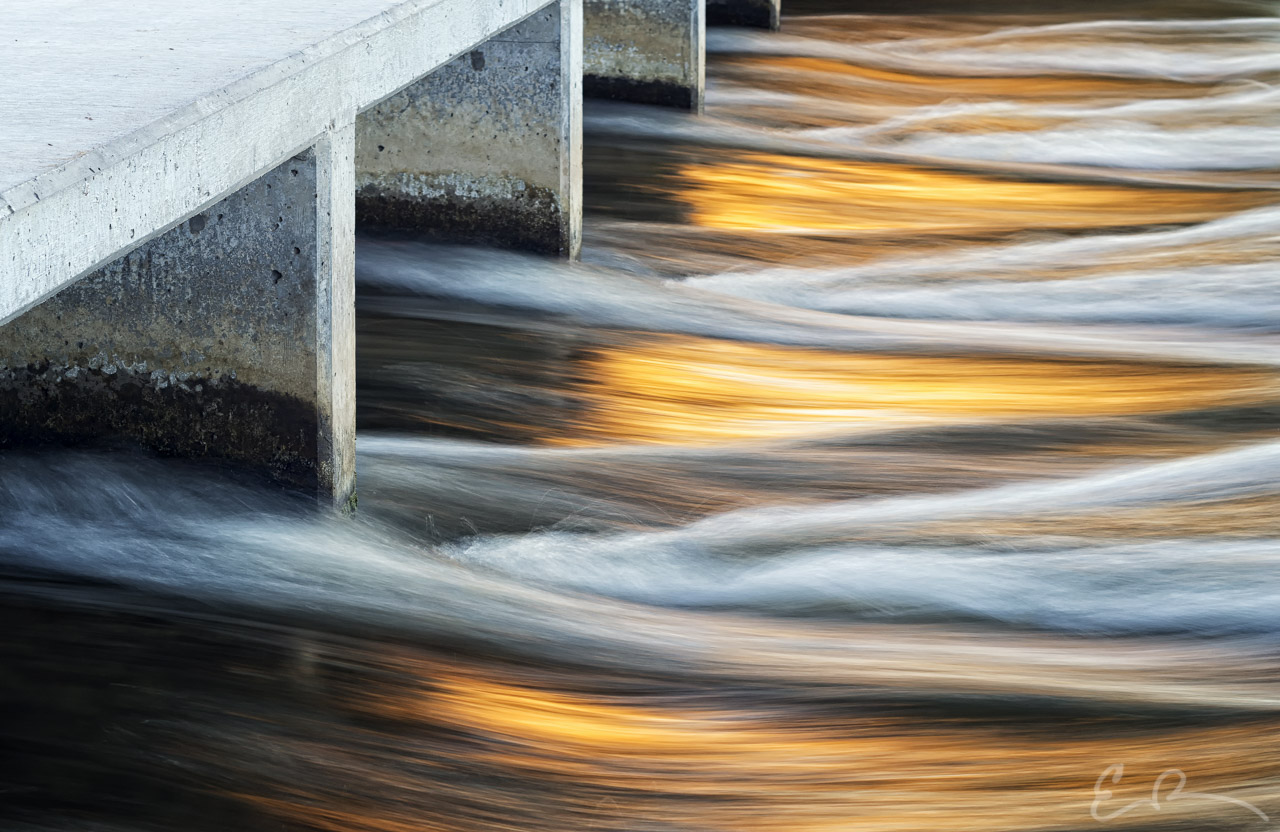 As promised here is the second of three images from my third trip out to Wetlands Park.  I swapped out for my 18-200 for my 50 1.8 for this shot.  For being a $100 lens it sure does shoot nice.
Had some fun editing this one.  I used two different white balance settings and then merged them.  I used my default "As Shot" setting for the white/blueish water and then merged in "Shade" for the golden reflected sunset.  Also made use of Photoshop's Adaptive Wide Angle filter to straighten up the lines.  I'm really happy with the way this turned out.
Friday's image will be similar, but different enough to warrant a separate post.  Until then enjoy!