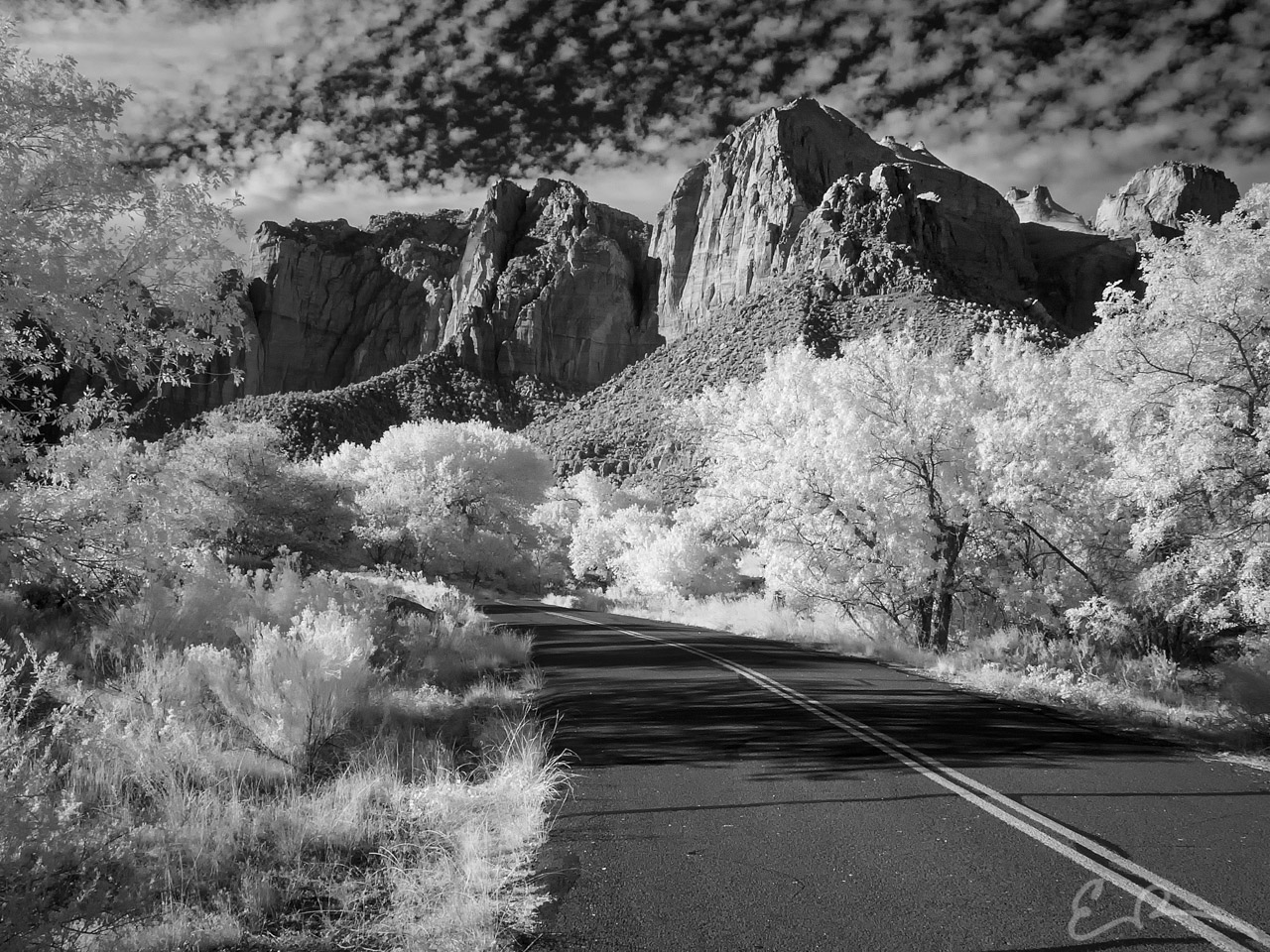 This is another photo taken during my hike along the Pa'rus Trail in Zion National Park.  The Pa'rus Trail is more a sidewalk than a trail.  The entire length is either paved or concrete, but don't let take away from its beauty.
Along the way you cross this service road.  I love photographing roads.  They can make the perfect leading line right into your photo and that is certainly the case here.
If you roll-over the photo you'll see that I chose to edit out several signs and a bridge this road passes under off in the distance.  If I didn't know better I'd swear this road was some desolate highway without a soul around when in fact it is only a short walk away from the visitor center.