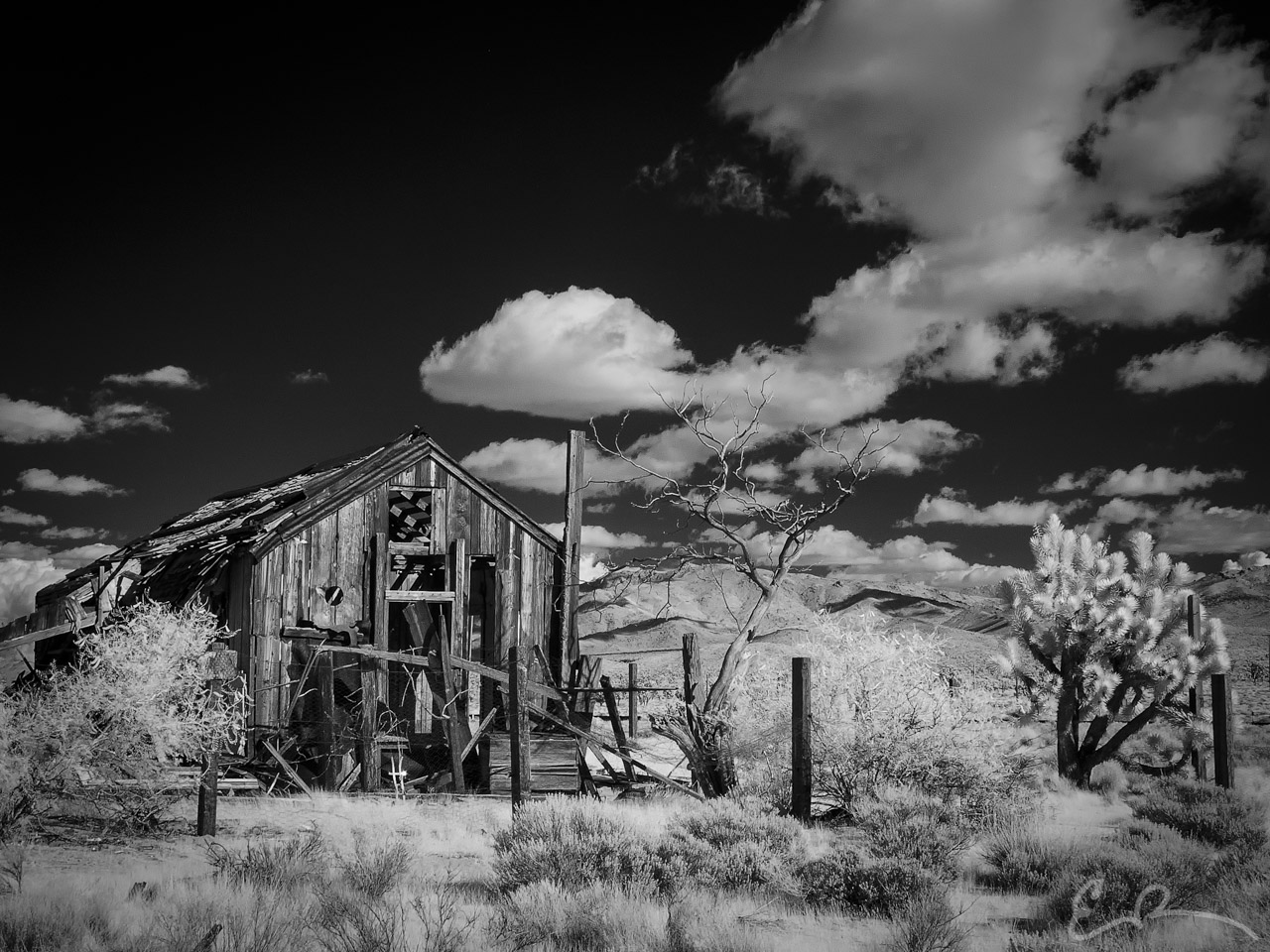 This week in the world of infrared we continue exploring the Mojave National Preserve.
This is a sister photo to a photo I published two weeks ago.  Taken near the ghost town of Cima, California just north of the intersection of Cima Road and Morning Star Mine Road.  One interesting fact is that they were taken 4 hours apart.  The infrared was shot around 1:00 while the color was taken closer to 5:00.
That is one thing I really enjoy about infrared photography, you can shoot in the middle of the day.  With color photography the best times to shoot are the hours before and after both sunrise and sunset.  Outside of those times the sun is much to harsh.  That harshness is exactly what you need for good infrared photos.