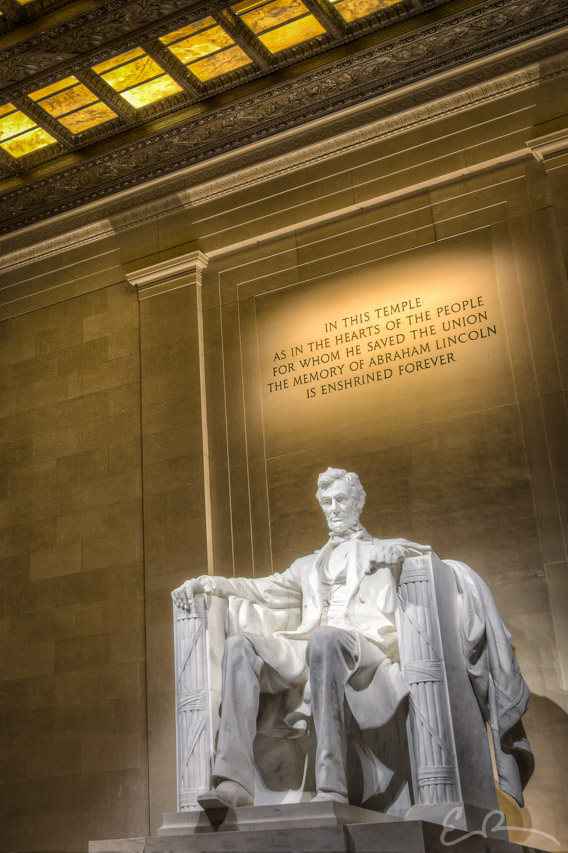 Hope you're enjoying my photos from Washington D.C. Have about 3 more in queue before we get back to wide open spaces.
After enjoying the Washington Monument we made our way west to the Lincoln Memorial.  I'm almost certain that during the day tripods aren't allowed inside the memorial, but since this was taken closer to 11:00 p.m. the guards and park officials didn't seem to mind.
After taking a couple of family photos, for myself as well as a group of ladies, I setup to get a few shots of my own.  I only got 3 different compositions.  The other two were shot in landscape and showed more of the columns and wall to the left of this photo.  While I liked the way they turned out I wasn't happy with the way the light was falling on the columns.  I decided to switch my camera to a portrait orientation and snapped 3-shots.
I took those 3 shots and processed them in Photomatix to create a flat baseline image with a wide dynamic range.  I then processed this image as I normally would and below is the result.  I'm really happy with the results.