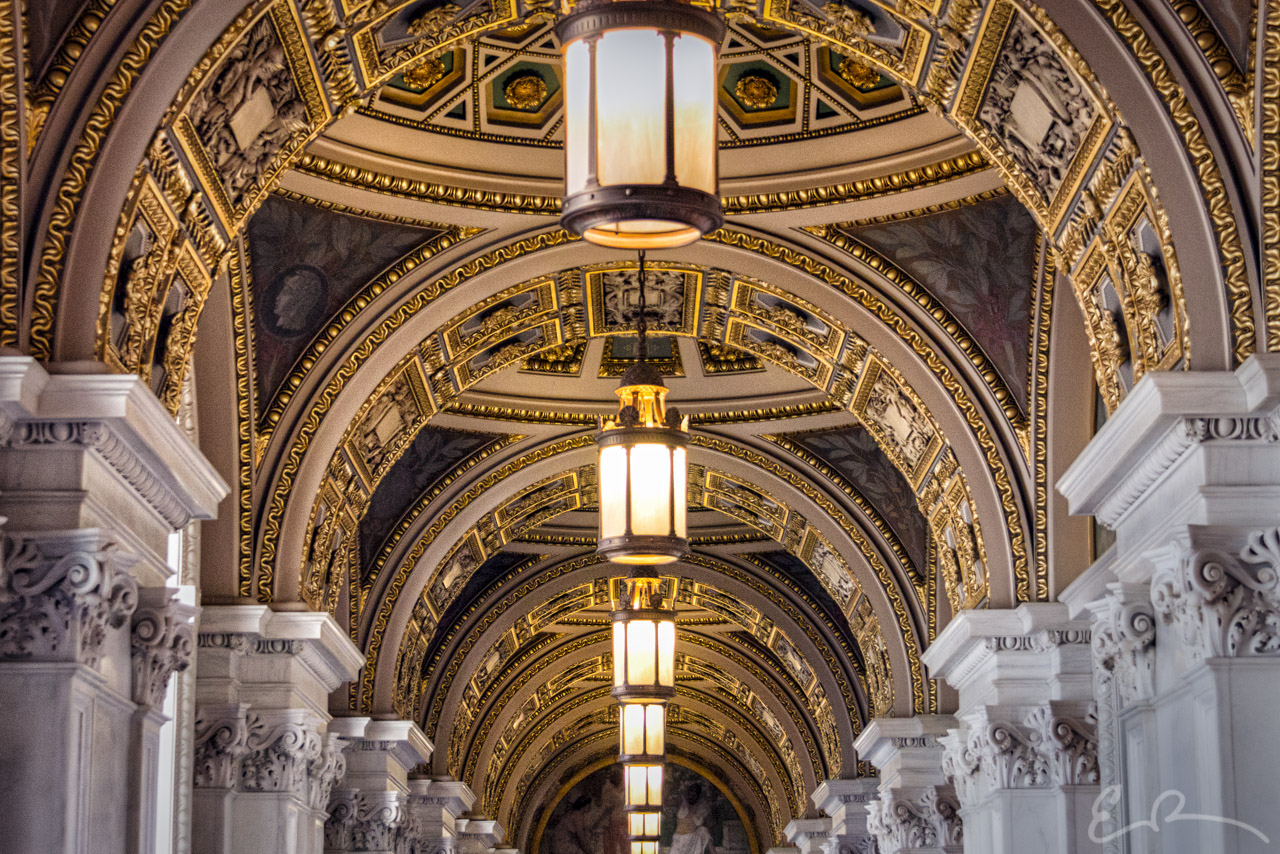 The day after the inauguration was another tourist day for us.  I had delayed our return flight by a day in order to give us more time to enjoy the capitol.  Little did we know at the time we booked the flights that D.C. would be hit with a significant cold snap as well as arctic winds.  Needless to say our thin Las Vegas blood didn't fair very well.
In spite of the bitter cold, we persevered and visited the Library of Congress, Capitol Building (including a tour), and the National Archives.  Unfortunately, many of my Capitol Building shots didn't come out as well as expected and cameras are not allowed inside the National Archives.  I did manage to get a couple good shots of the Library of Congress.
This shot is one of the Congressional use only halls in the building.  I'm not sure if it has a specific name or not, and I'm having a hard time find it if it does.  I really love the ornate decorations that adorn the interior of the entire building.