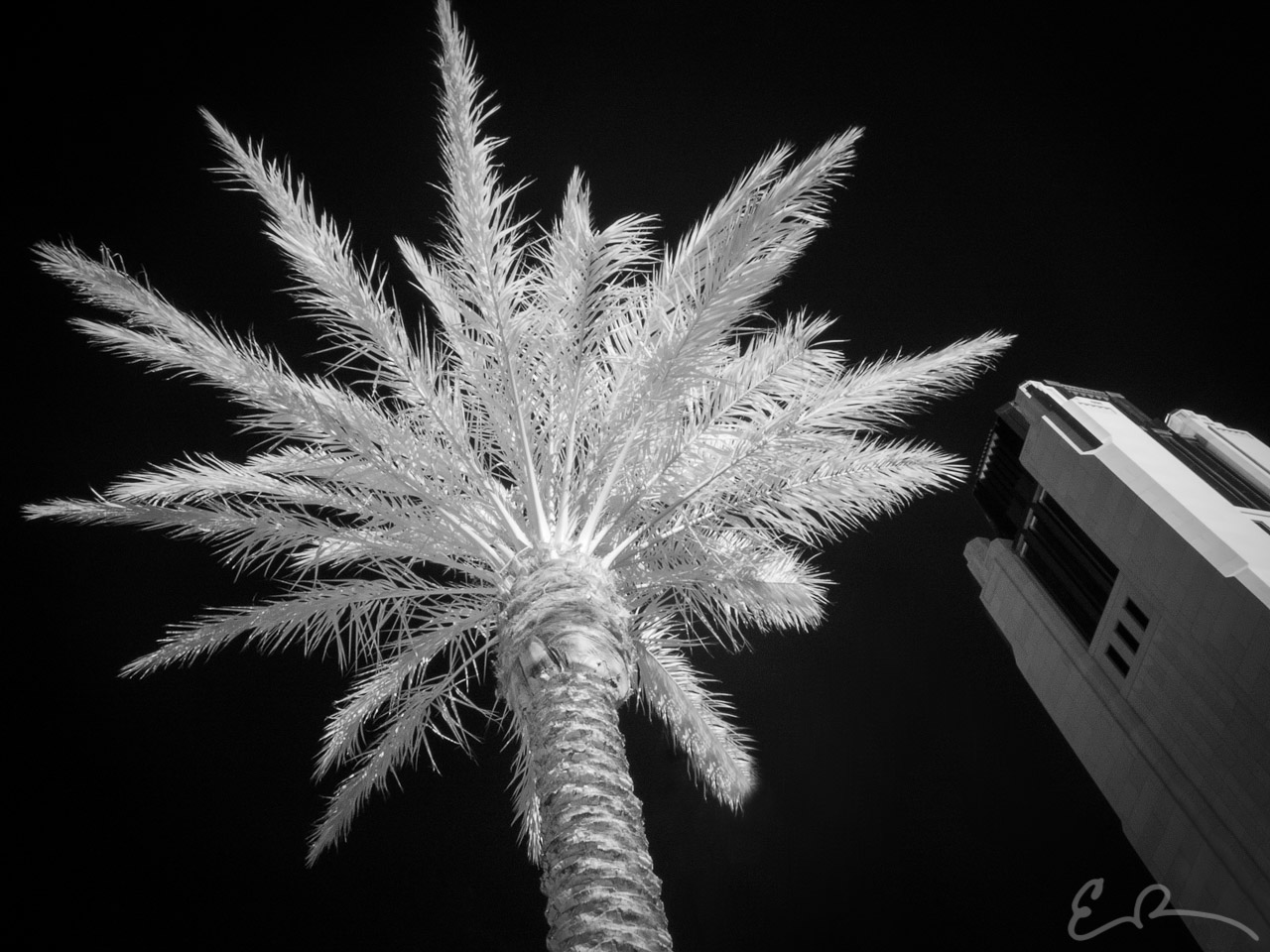 After shooting the Clark County Government Center I took a quick drive to the nearby Smith Center for the Performing Arts.  The Smith Center is located near downtown Las Vegas in the newly organized Symphony Park area.  The Smith Center, and the nearby Cleveland Clinic, are considered the cornerstones of the entire area.  It is hoped that these businesses will help to spur development in an area that needs it.
The Smith Center is truly an exquisite building.  It was constructed with a gorgeous art deco flair that really makes it stand out against the Vegas skyline.  What you're seeing here is the Center's bell tower.  It is described on the Center's web-site as:
At 17 stories above it all will be an incredible bell tower that will house a four-octave carillon comprising 47 handcrafted bronze bells. The tower will be topped with a stainless steel silver crown.
As you can see I had to edit out a few other trees in order to get the photo I wanted.  Trying to line up my shot I kept having trouble separating the tree from the tower.  I didn't want them to touch or overlap.  At the same time I wanted the fronds of the tree in their entirety.  No matter how I contorted myself I couldn't make it happen.  I resigned myself to get the best composition possible and pray my Photoshop skills could take me the rest of the way.