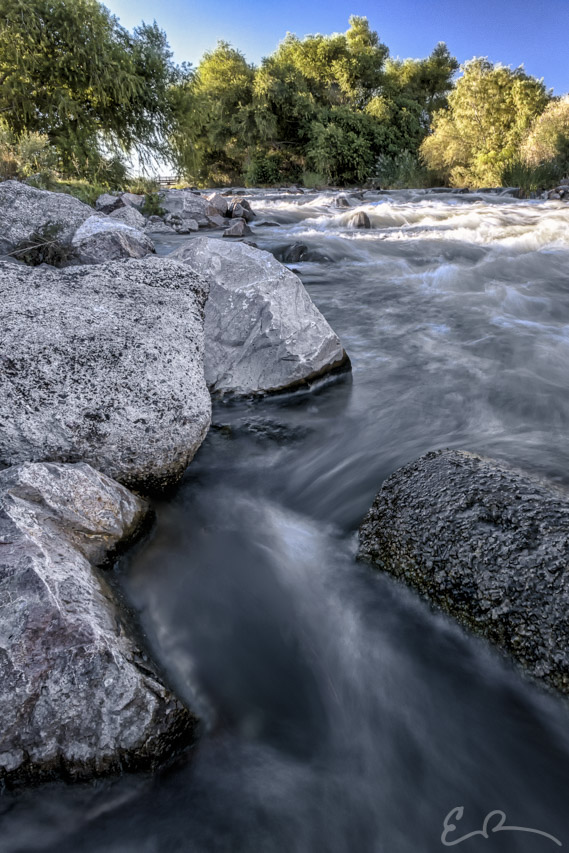 I received a Facebook message from a fellow photographer Chris Benavides asking if I was interested in getting together to shoot.  We made plans to meet in the late afternoon at the Clark County Wetlands Park and stay until dark.
We arrived and took a brief walk around the area to scope out some shooting spots.  Not finding anything we returned to our vehicles to get our gear.
With gear in hand, or on back as it were, we grabbed a map of the park and set out to find some running water.  Imagine our surprise when we found this spot.  Living in Las Vegas I didn't even know we had water like this available to shoot locally.  I always figured I was looking at a several hour drive to get to anything even close to this scene.
This is one shot of many that will be coming from Wetlands Park over the next couple weeks.  I have made 3 trips out there in the past month and I've come back with keepers each time.  I hope you enjoy.