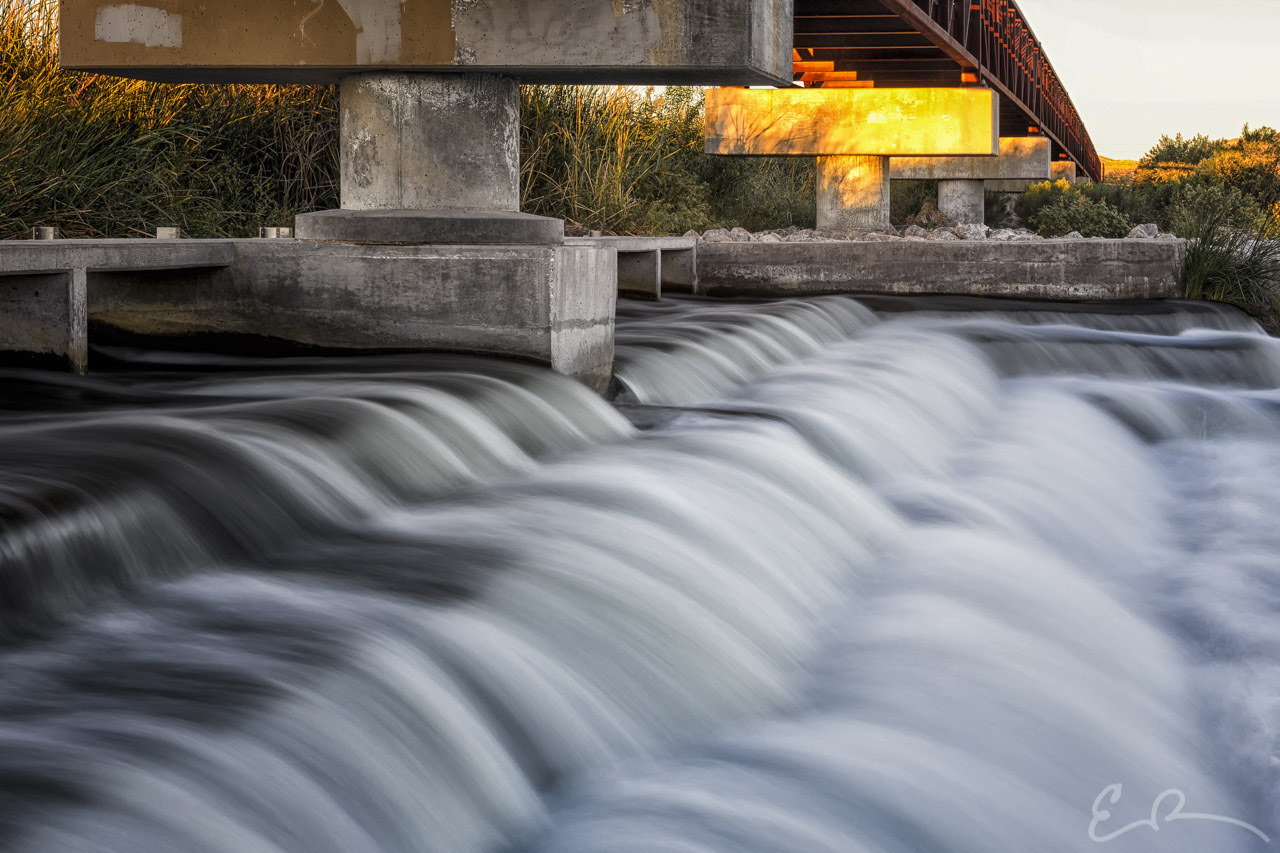 I'm continuing this week with more shots from my first trip to Clark County Wetlands Park.
With fellow photographer Chris Benavides, we continued shooting the area under this pedestrian bridge.  I witnessed Chris struggling to get the smooth silky water effect in his shots, so I decided to let him use my ND filters to allow him to get some silky smooth water.
While he was busy shooting up a storm with those I mounted an old M42 lens and started to play.  This is the best one of the bunch.  Really surprised to see how well these old M42, fixed focal length lenses perform on modern gear.
Special thanks go out to my neighbor Debi Raffi for giving those old lenses a new home.