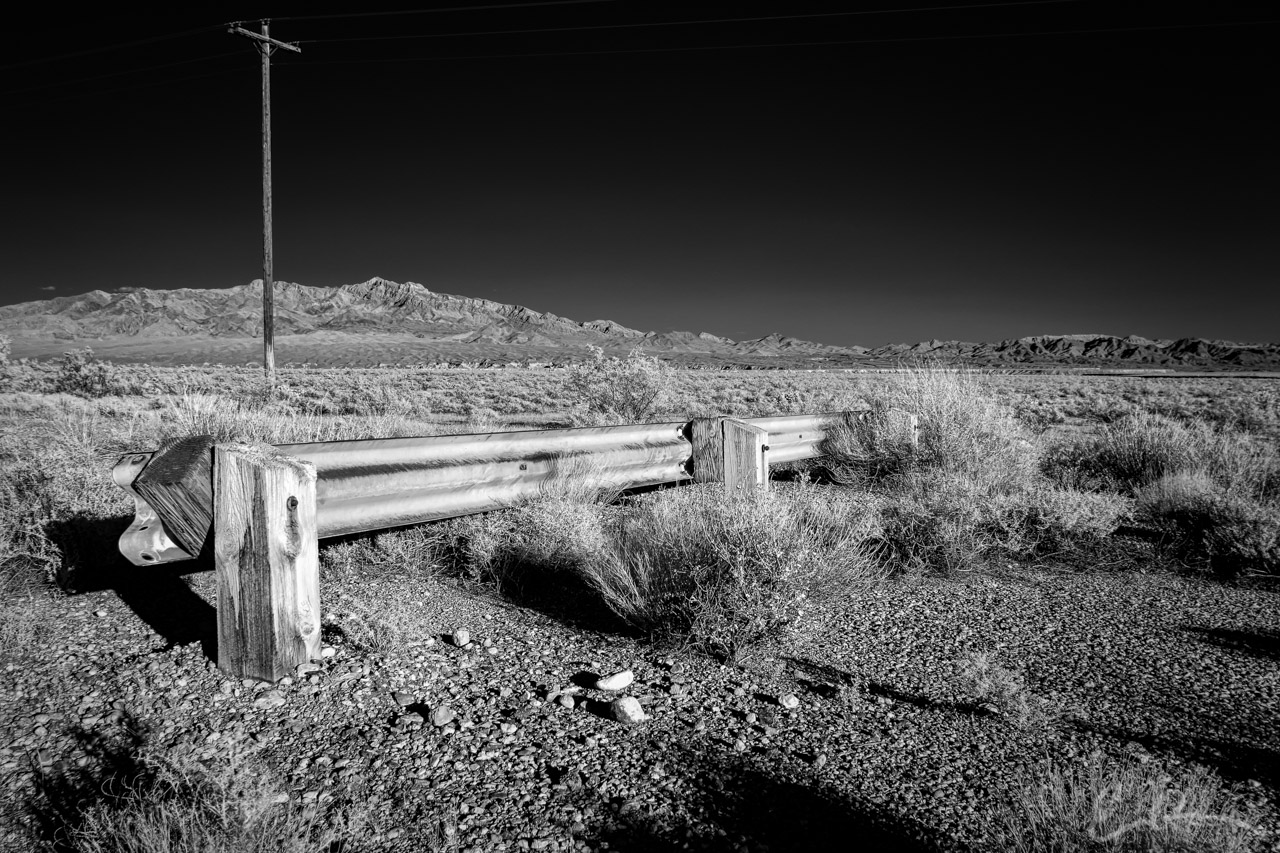 About two weeks ago I published a photo of a Joshua Tree and mentioned I had one infrared keeper from that trip, well here it is.
This guardrail is at the end of an old spur of US-91 that roughly parallels I-15 between Las Vegas and Mesquite.  Each time I made a trip to Zion I would see this guardrail and each time I passed it by saying I'd get to it later.  Well finally took the plunge and made it happen.
I was at this location for twenty or so minutes taking photos of this guardrail from a variety of different angles.  What's funny is this shot, the first shot, is my favorite from the bunch.