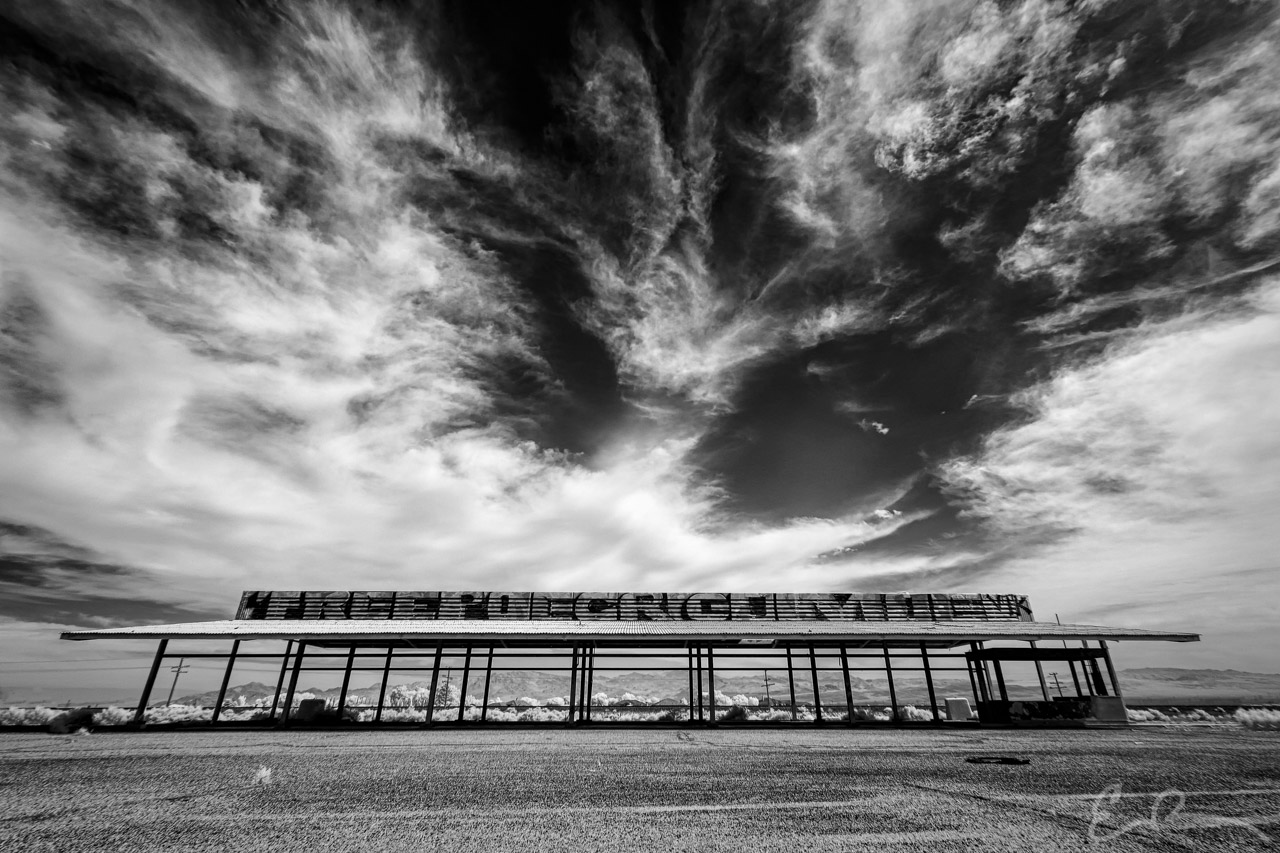 Returning from a trip to Rancho Cucamonga, I decided to take a detour just north of Barstow, CA.  Instead of continuing on Interstate 15, I exited at the town of Yermo and drove north on Yermo Road.  I'm pretty familiar with this stretch of road because I pass it on every trip to Rancho Cucamonga.
This time I was alone and had all the time in the world to stop, explore, and shoot.  This derelict agricultural inspection station is something that I've been intending to shoot for quite some time.  I was really lucky on this day to have been given enough clouds to make the sky interesting, but not so many as to block out the infrared from the sun.
For this shot I knew I wanted to be low to make the structure seem larger while also adding the large field of asphalt.  This also gave me the ability to frame in a lot of sky which, as you can see, was amazing for infrared.
Editing was pretty simple.  I started with a small crop and rotation to get the horizon just right.  Next I edited out two concrete barriers that I felt distracted from the scene, this photo is about the structure after all.  I then applied my infrared sauce and here you have it.
Overall I'm very happy with the way that this turned out.  It is as good as, if not better than, I had hoped it would be.  I really like how the detail in the asphalt and graffiti came out in infrared and in post.