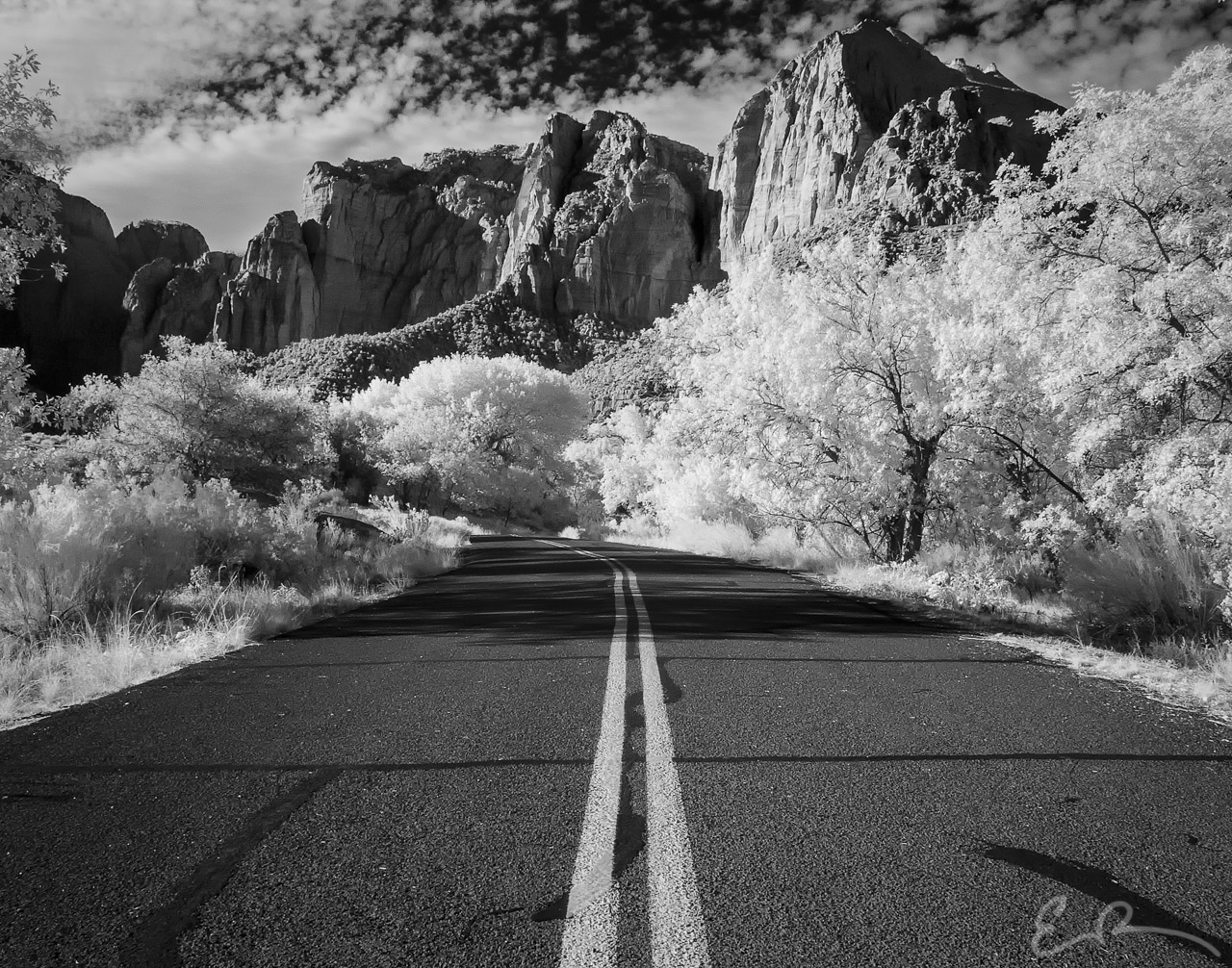 I'm continuing this week with another photo taken during my hike along the Pa'rus Trail in Zion National Park.
This is another perspective on the same road I shared last week.  You can view the other version here.  Of the two versions I think I like the previous version better.  I like how the line of the road flows through the image a little better than this version.
Then again I do like putting the center line in the middle of the frame.  It does a little turn to the left here to put you right at the base of the cliffs.