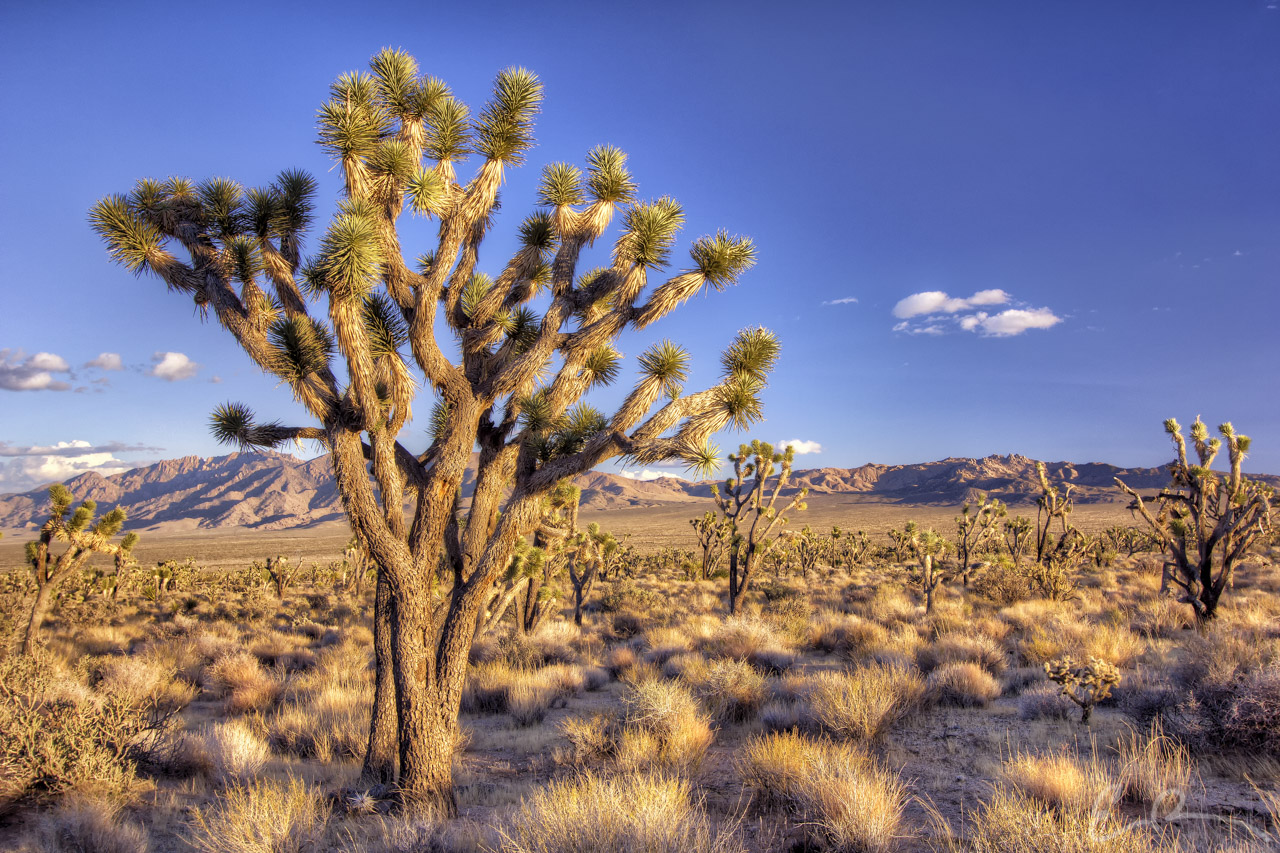 At long last here is my final photo from my trip to Mojave National Preserve.  The more I look at this shot the more I like it.
After finishing up on Cima Road I knew I wanted to return to this Joshua Tree Forest I had passed on the way in.  I couldn't have timed it any better.  I pulled up, parked, and started shooting right before the sun dropped below the horizon.  Had I been maybe ten minutes later this entire area would have been in dark shadow from the hills to the west, or right of this frame.
If you roll over the image and see the original you can see that my polarizer was working super hard to bring out the blue.  I chose to go the HDR route for this and I'm glad I did.  It enabled me to recover a lot of the warm tones in the image while smoothing out the cool sky.