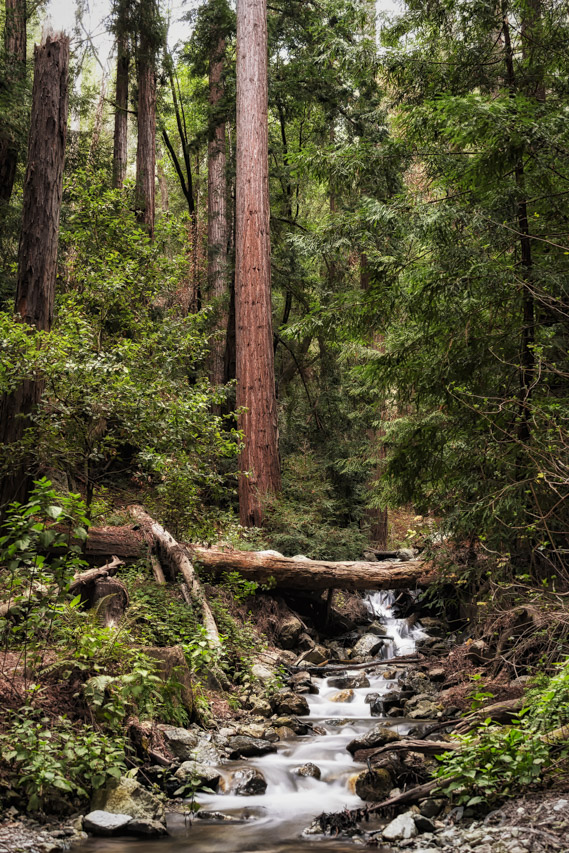 This is my last shot from my long President's Day weekend camping in northern California and I really think I've saved the best for last.
My daughter and I continued our short hike up Canyon Falls Trail and this scene opened up in front of us.  It was awe inspiring to be in such a beautiful place.  The huge redwoods and the silence only being broken by the sound of the wonderful creek.  It is places like these that make hiking and adventuring so worth it to me.
This was where we finished our hike and headed back to the car under threat of rain.  Next time I'm in the area I plan on making a much longer excursion along this trail to see what other gems we'll come across.