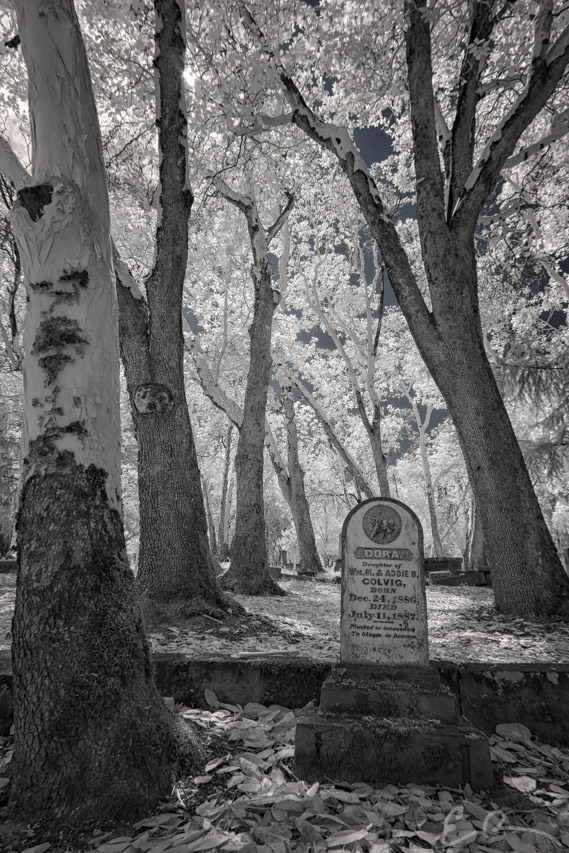 My third and final image from the historic Jacksonville Cemetery.  This is another one of those markers for a very young child.  The marker reads:
"Dora,
Daughter of
Wm.M. & Addie B
Colvig,
Born
Dec. 24, 1886,
Died
July 11, 1887.
Plucked in innocence
To bloom in heaven."
I really liked how the trees lined up in this shot along the left, it draws you into the frame and to the headstone.