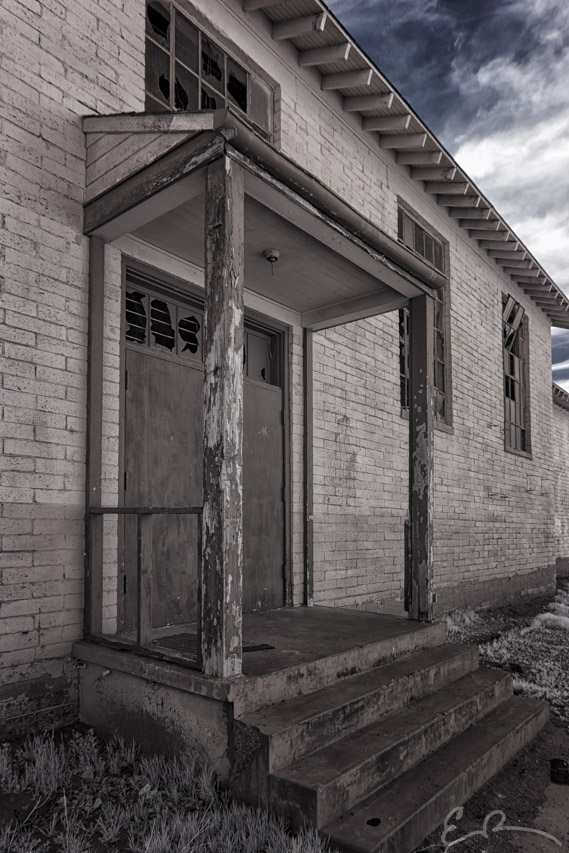 It's time to start sharing photos from my Spring Break road trip. Every year my daughter and I go on a camping adventure for her Spring Break. This year our destination was Jedediah Smith Redwoods State Park near Crescent City, California. To get there would require 14 hours of driving, but would give me plenty of opportunities to take pictures along the way. This is the first of those images.
On our first day our goal was to make it to Reno, NV for the night before traveling on toe Crescent City the following day. Along the way we passed through the small town of Schurz, Nevada. From the highway I spotted this old building and had to do a u-turn to go back and take a look.
I parked the car and walked around the old building taking it all in. I'm not 100% certain, but I believe it is the original school house for the town now long abandoned. It appeared to be being used as a storage area for the local government, lots of signs and other materials were in a fenced off area. This is one of three images of the old school I planned to share. Enjoy (map)!