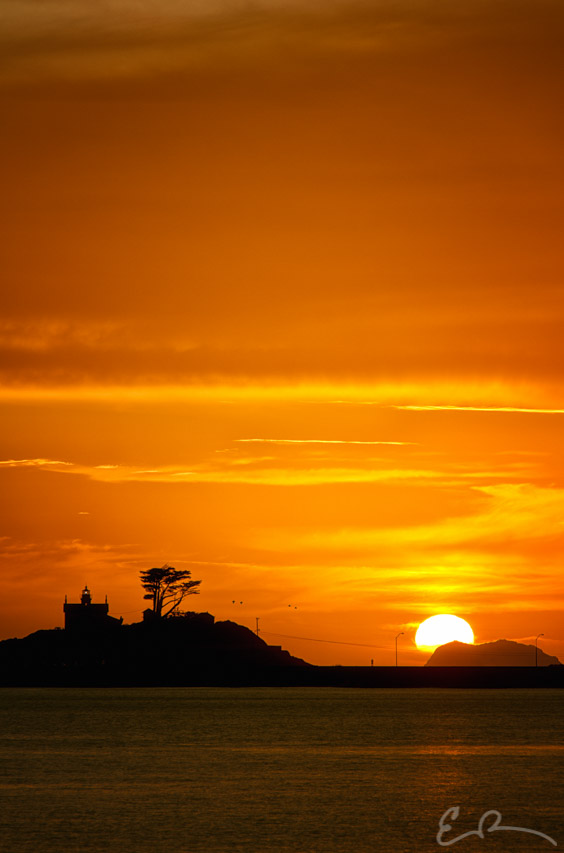 After my daughter and I arrived at Jedediah Smith Redwoods State Park we setup camp and drove into Crescent City, California for supplies for our stay.
After the long drive from Reno I was absolutely not in the mood to build a fire or cook food. I pulled into a Home Depot looking for firewood, it was too early in the season for a campground host, and spotted a young man doing cart patrol. I rolled down the window and asked, "Excuse me. If you were having family visit from out of town and were to go out to a nice local place for dinner where would you go?" This is something I learned from my best friend's father during a summer vacation back in high school. Find someone local, not a hotel concierge, and ask that question. You're likely to find an amazing meal.
The young man thought for a moment and gave me two restaurants. I followed up by asking him which was more family friendly and he replied, "Chart Room Restaurant".
We drove the few minutes across town to Crescent City's harbor district and found Chart Room with ease. Parking my car out front I spotted some interesting wooden carvings of sharks so I grabbed my camera, snapped a couple pics of the kiddo, and proceeded inside. We were greeted by a nice woman who gave us a choice of seat. She recommended a large table next to the window and we accepted.
All throughout dinner I keep looking toward the skies. Spotting high clouds gave me hope that the sunset was going to be a good one. After dinner I grabbed my gear from the car and started setting up in hopes the sun, the clouds, and the lighthouse would come together for something special and I wasn't disappointed. Those of you who follow me on Facebook may remember I teased this picture way back on March 29th when I took it and here it finally is (map).