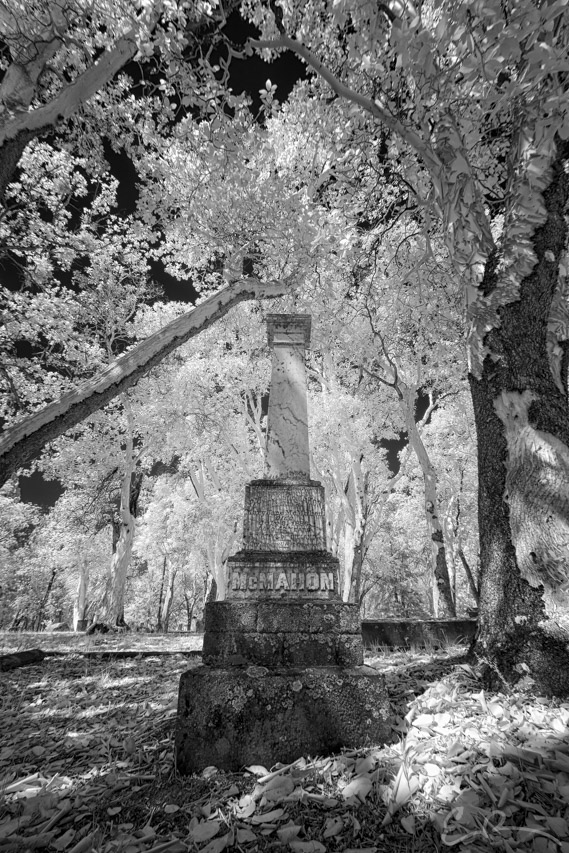 After having walked through Lithia Park in the morning we made our way from Ashland over to Jacksonville.  The wife had been told by a friend from work to go to the cemetery located there because I would love it for the photographic opportunities.  It was a very beautiful place and I want to desperately return when the weather is cooler.  While exploring the grounds I found this marker for Patrick McMahon.  There are two vases located at the entrance to the plot that I had thought to use to frame the headstone.  Try as I might I couldn't get the composition to look right.  So I pushed just beyond the vases to get as much of the headstone and surrounding landscape as possible.  The marker reads:
To the Memory of
Patrick McMahon
Husband of
Mary Jane McMahon
Died
July 3, 1886
A Native of Ireland
May his soul rest in peace
I have a few more I'll be sharing over the rest of the week.