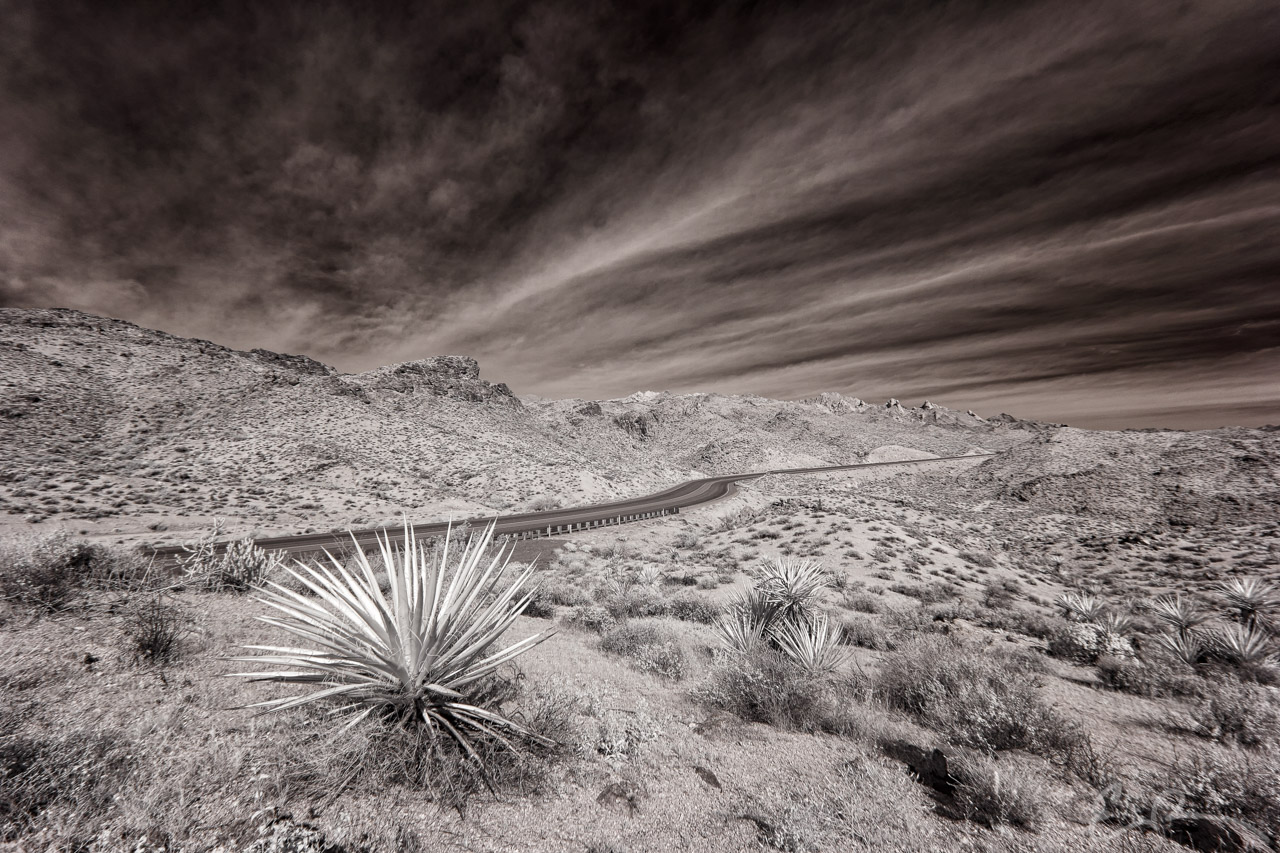 Last month I was running low on new images to share here on the blog and was in desperate need of a road trip.  At the last minute I decided to head over to a stretch of Route 66 north of Kingman, Arizona to get a shot I had tried to get a few months earlier.  The first attempt didn't quite work out as I'd hoped so I needed a second try.
Leaving Las Vegas I didn't make it to Boulder City before I had to make a small change to my route.  I had planned on taking US-93 all the way to Kingman, but there was a highway information sign stating that US-93 was closed at Hoover Dam.  Not wanting to get stuck in traffic I decided to take US-95 and detour through Laughlin and then proceed over to Kingman from there.  In hindsight I'm glad I made that decision because I was able to see and photograph some stretches of road I normally wouldn't have.
This shot is taken from Laughlin Highway, or NV-163, between US-95 and Laughlin, and, looking at a map, this spot is still considered a part of Lake Mead National Recreation Area.  While driving, I spotted the curve you see here and pulled over to take a look around for a shot.  I hiked around for a few minutes before finding the yuccas you see here (map).