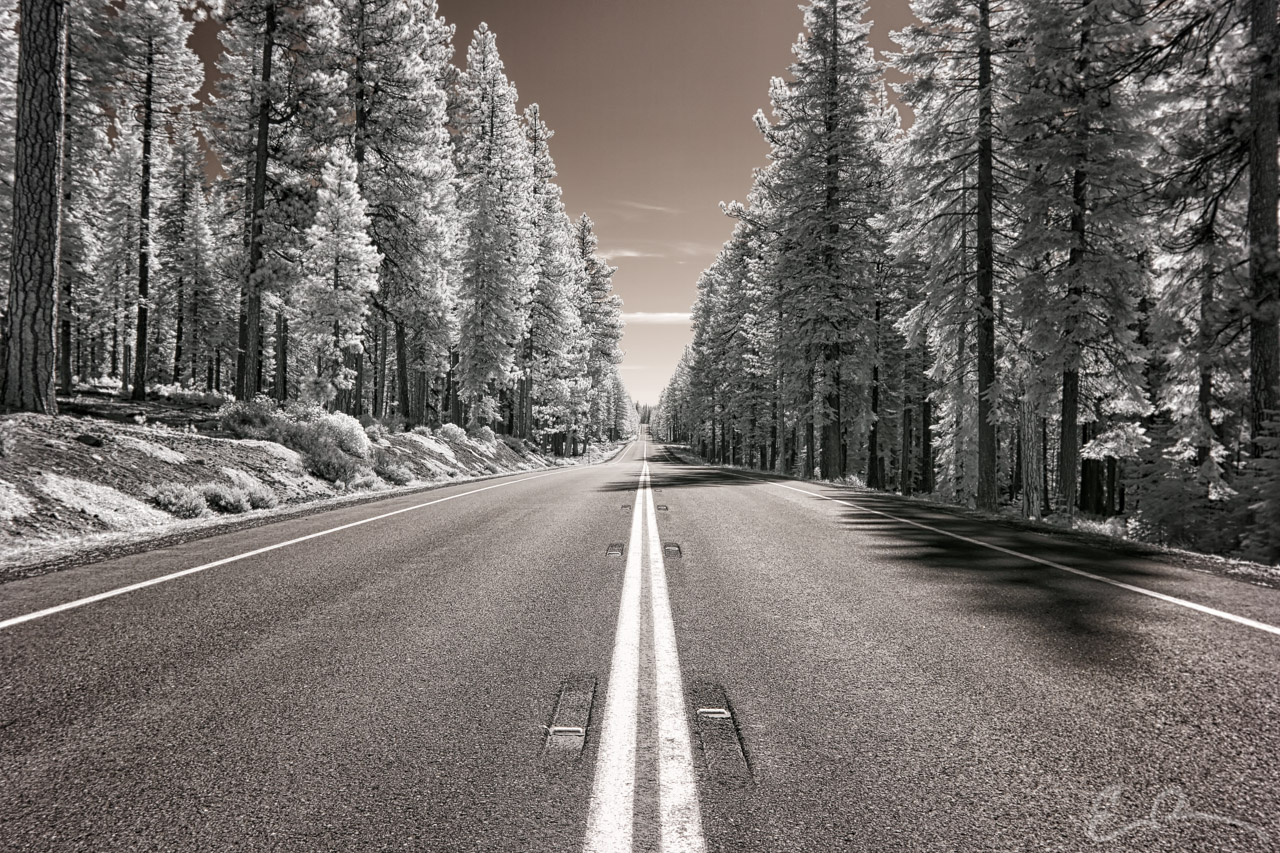 Having enjoyed a restful night in Reno, my daughter and I hit the road early to finish our trip to Jedediah Smith Redwoods State Park where we would stay and use as our base of operations for the remainder of Spring Break.
We headed north out of Reno along U.S. Route 395 (US-395) to Susanville, California.  From Susanville, we continued west along California State Route 36 (CA-36) until we came to California State Route 44 (CA-44) and, again, continued west looking for northbound California State Route 89 (CA-89) which would take us to Mt. Shasta and Interstate 5.
Along the way, CA-44 took us through Lassen National Forest which gave me a few locations to add to my Byways collection.  Getting shots from the middle of this stretch of highway, and much of the route mentioned above, requires a good ear, a great deal of patience, and Photoshop.  Just when I would think I was clear, another car would come over the hill or I would hear a big rig coming from the opposite direction.  On busy stretches like these I do my best to get a shot with as little traffic as possible as far away as possible knowing I can remove the vehicles in Photoshop later (map).