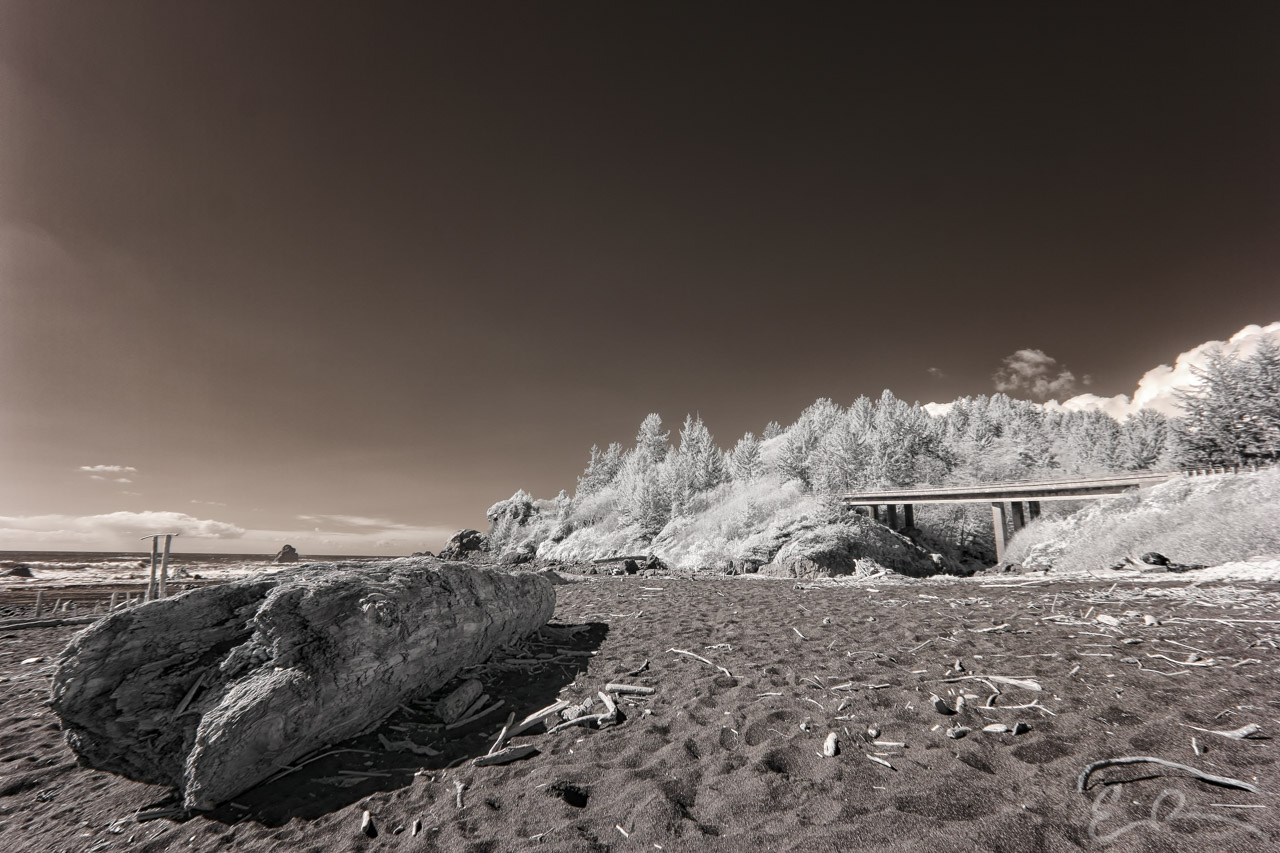 As promised here is my shot from the beach at False Klamath Cove.  After grabbing Wednesday's shot from along US-101 I pulled over into the parking area for access to this beach.  While my daughter hung out in the car I took a short stroll out onto the beach.
I knew I wanted a composition with the bridge you see here in it.  With the background (ocean and sky) and mid-ground (bridge, surf, and trees) taken care of I needed something in the foreground.  The sand at this location was very dark, as you can see, which could provide a good contrast with some foliage.  There were some nice patches of grass that had the beach sand twisting and turning through them.  This created some interesting patterns that, combined with the black and white contrast, made for some nice leading lines throughout the foreground.  Unfortunately, none of those shots really turned out as I'd hoped.
Then once I spotted this old log I knew I had a solid foreground element.  I setup and took a couple different shots with slightly different compositions, but this one turned out to be my favorite (map).