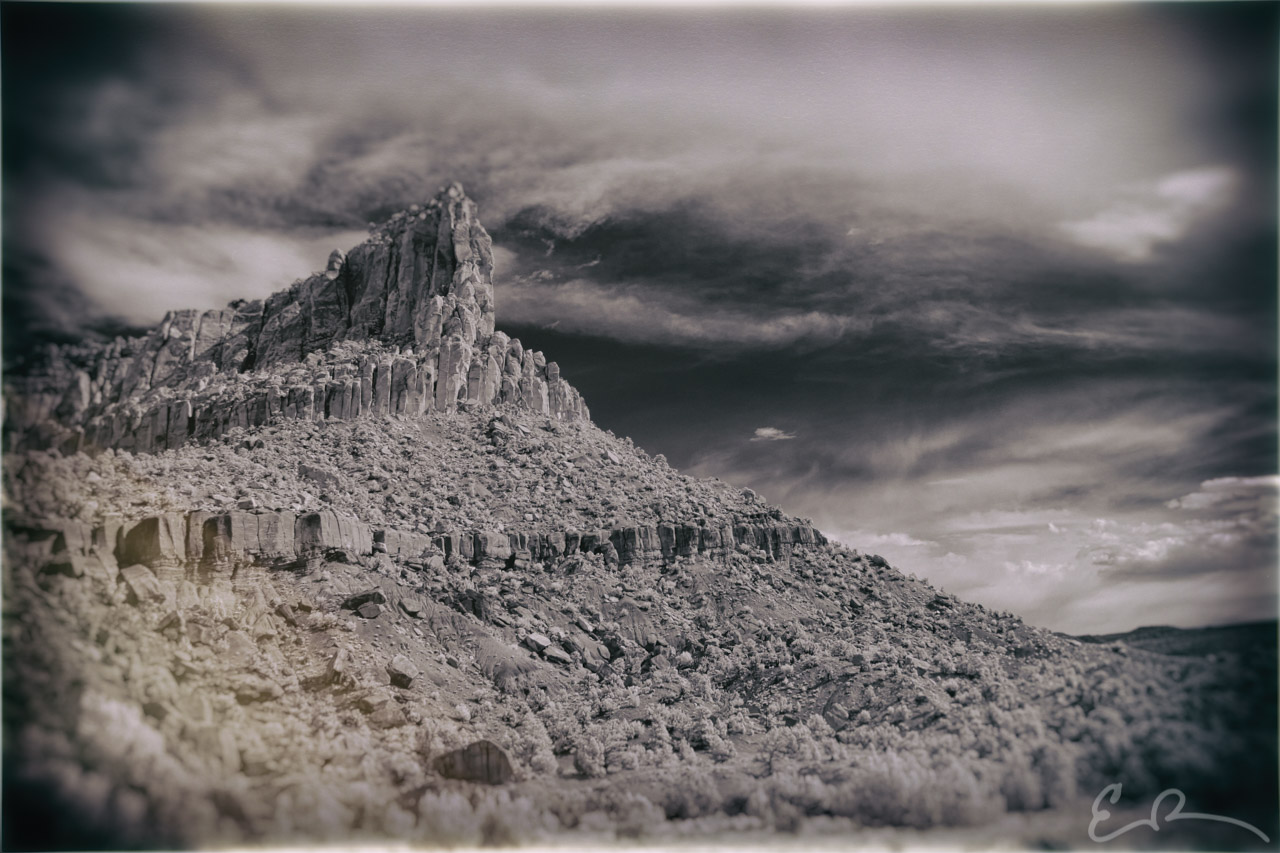 My daughter and I rolled into Capitol Reef late in the afternoon.  Unfortunately, too late to get out and do any exploring on foot, but early enough to take some time enjoying the scenic drive.  The skies couldn't have been better.  After enjoying our quick trip through the park we returned to our hotel for a night of rest and relaxation for the hikes we had scheduled for the following day.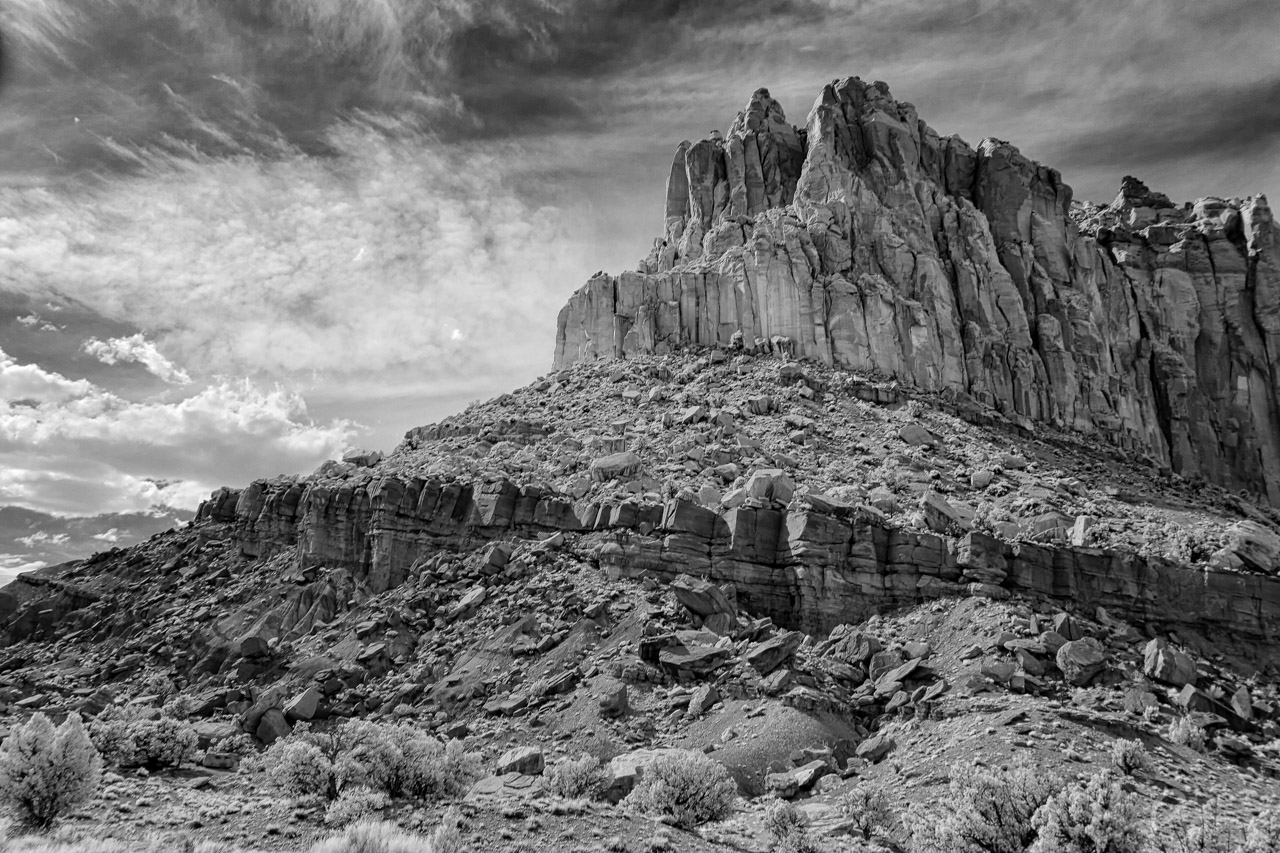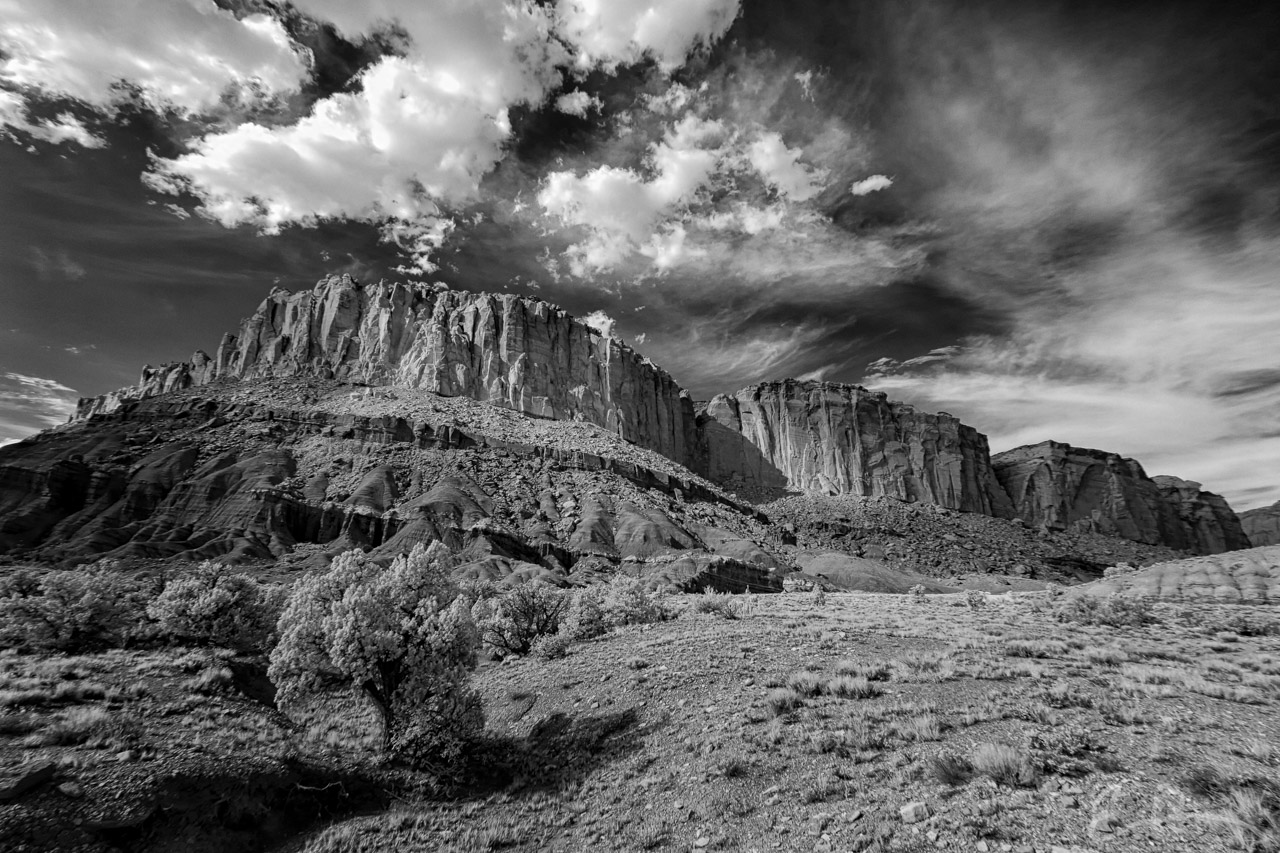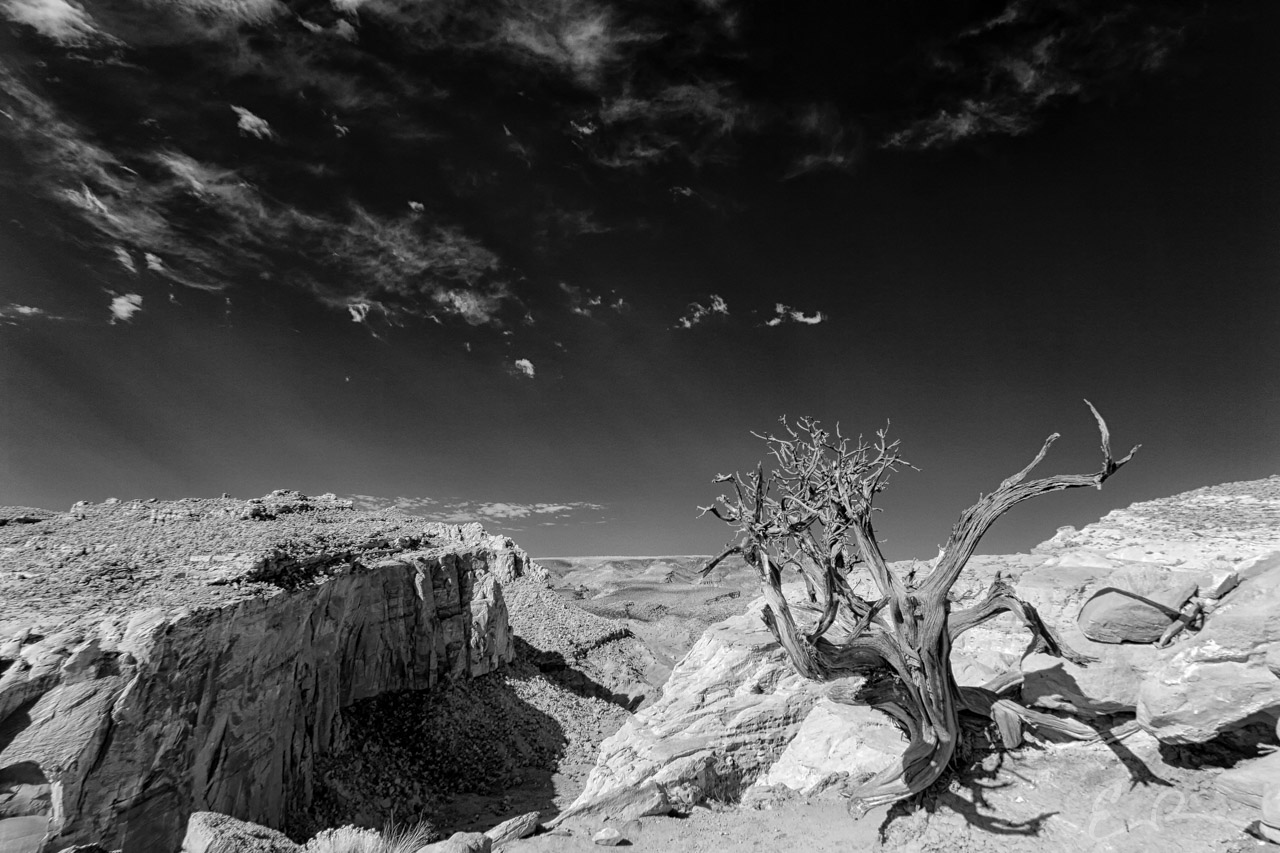 The following day started early.  The first hike of the day would take us through grand wash and eventually up to Cassidy Arch.  The view from up along the canyon walls was amazing and made for great echo tests.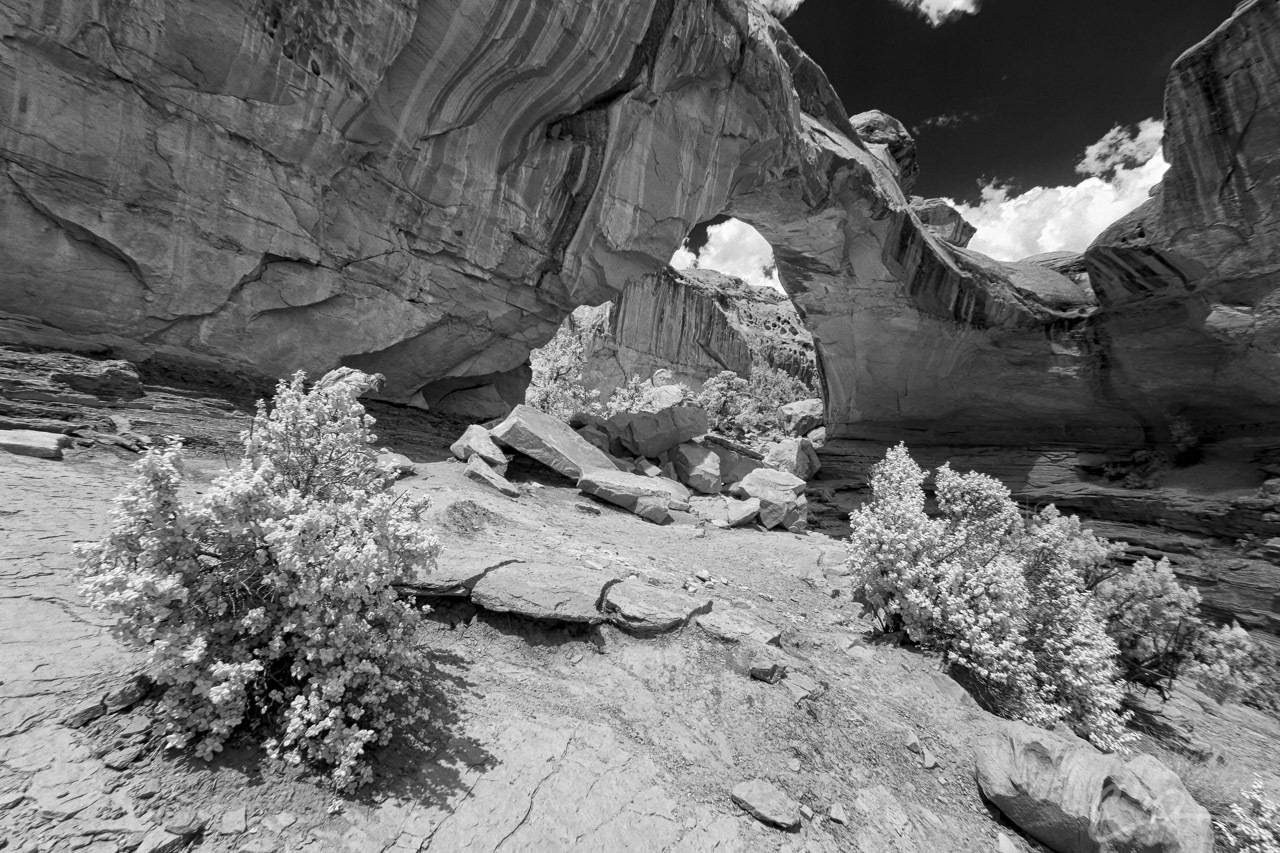 We followed up our hike to Cassidy Arch with a quick trip out to Hickman Bridge.  The hike leading up to Hickman Bridge was quite tiring since it's mostly up hill, but the end result was work it.