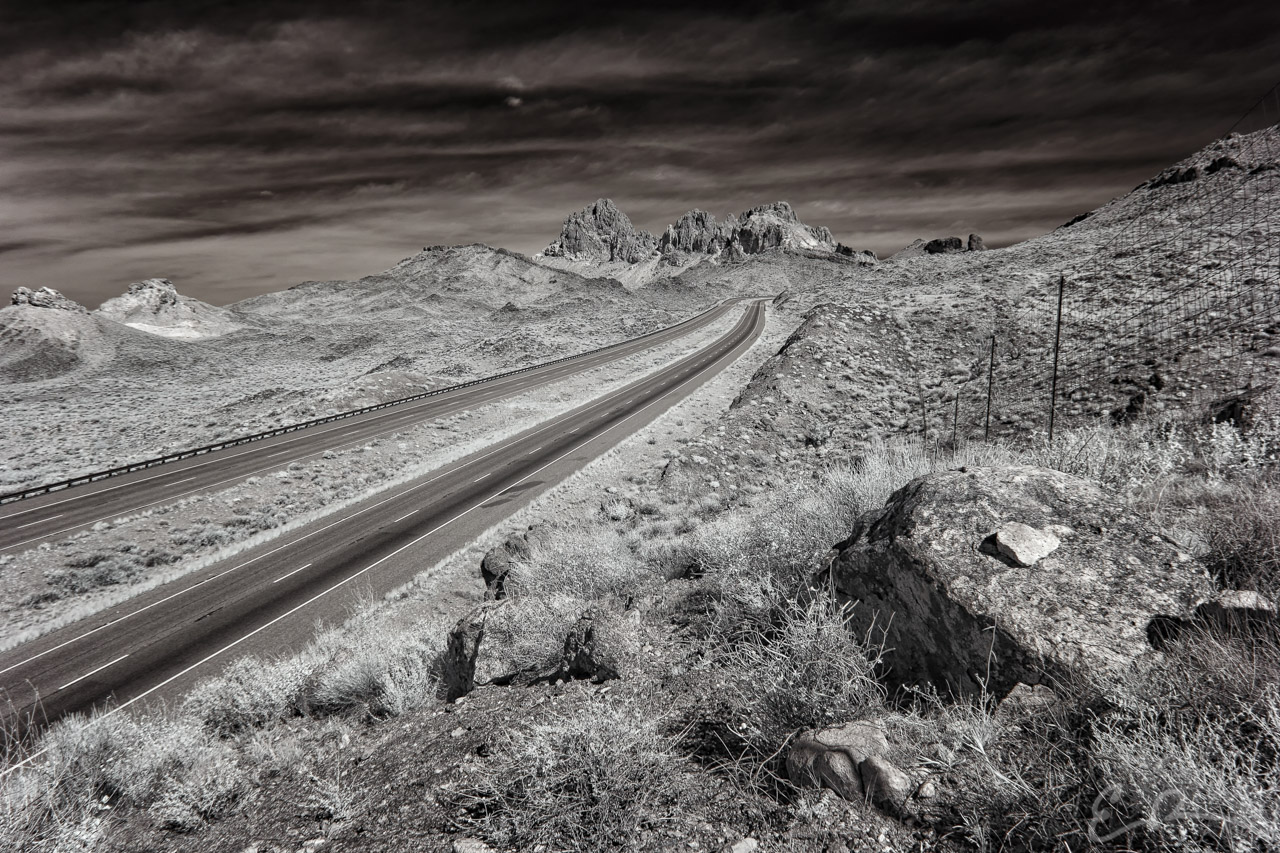 Continuing today with more shots from my impromptu trip to Laughlin and across to Kingman on my way to shoot Route 66.
This shot was from just east of Laughlin along AZ-68 on the way to Kingman, Arizona.  Driving along I spotted these rock formations you see in the distance and knew I wanted a shot containing them.  As I drove I saw the road bed was cut into the mountain side and at this particular spot there was a large rise large enough I could get a great point-of-view of the highway.
I pulled over, grabbed my gear, and started the short but steep hike up this small hill side.  Once on top I setup my gear and looked for interesting compositions.  I took a few shots from a variety of heights and locations, such as closer to the fence you see to the right, and I like this one best.  In particular I like how the smaller rock on the larger rock towards the bottom right corner turned out (map).