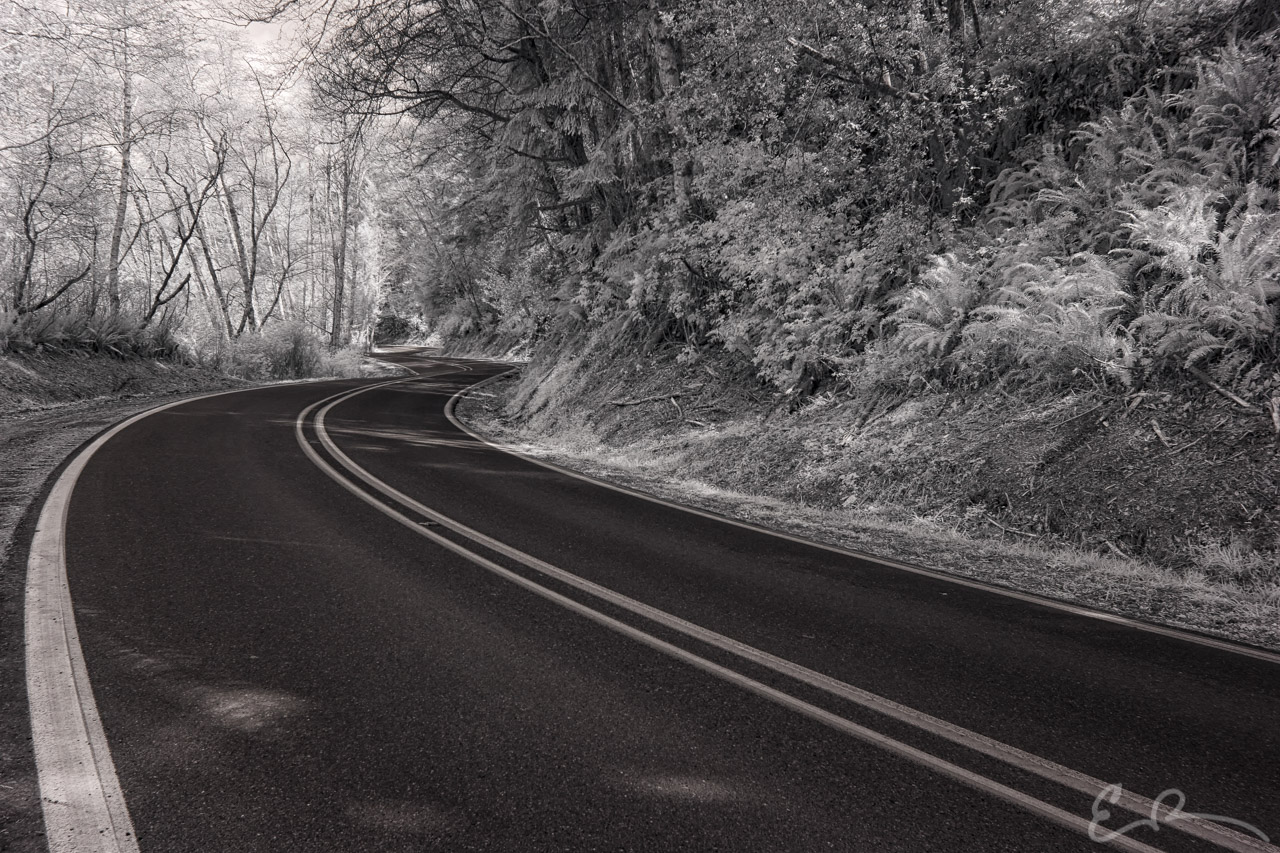 After enjoying our time in California it was time to turn our sights northward toward Oregon.  I grabbed a flyer of some kind of different sights to see in the area and saw Carpenterville Road as a kind of scenic route.  It was on a couple maps that showed it as a road that just split off from US-101.  Not really sure what to expect we peeled off and started our journey.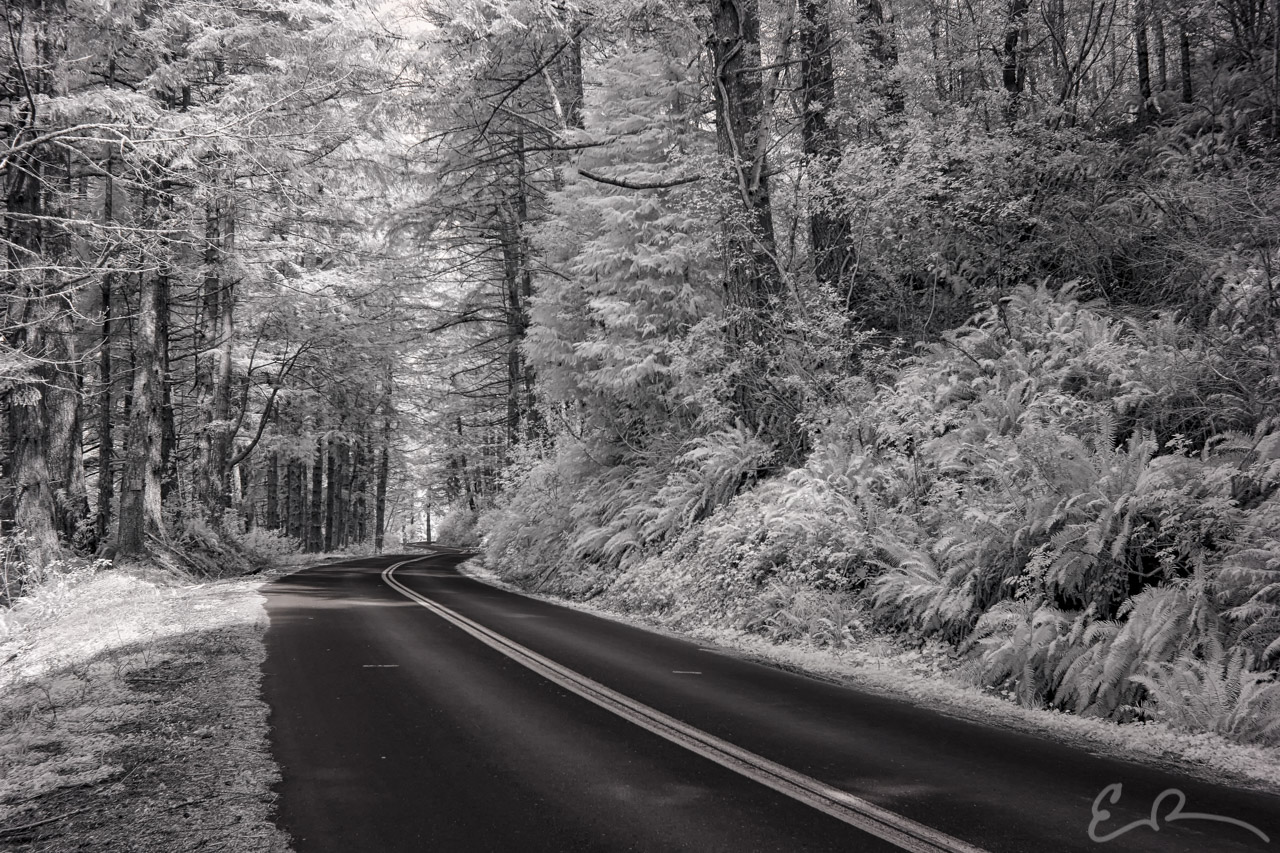 Carpenterville is an unincorporated community in Curry County, Oregon, United States.  It is located on the former alignment of U.S. Route 101 known as the Roosevelt Highway about 16 miles north of Brookings.  Carpenterville was the highest point on the former main coastal highway and the area is known for its views.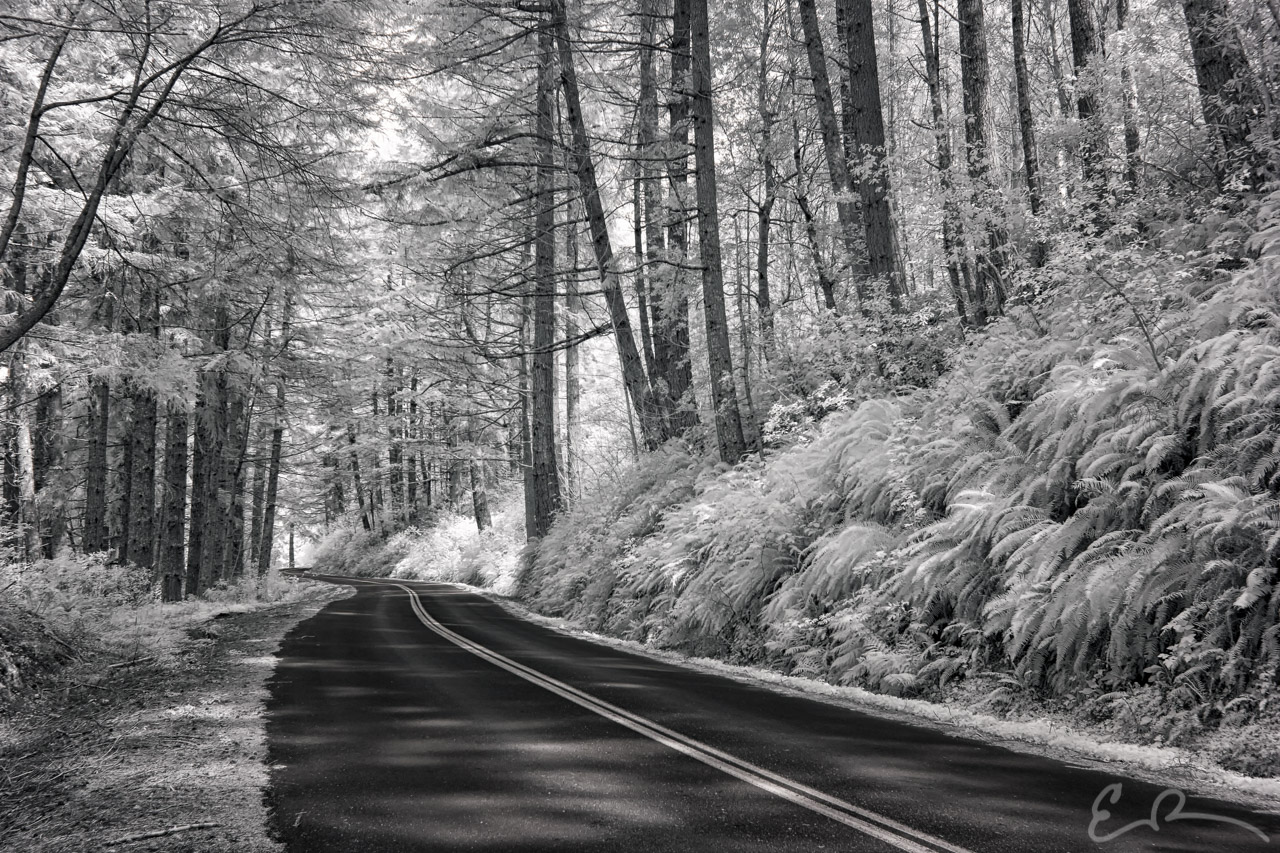 D. W. Carpenter and his family settled in the area in 1921. The family ran a sawmill that produced lumber for fences.  The Carpenterville post office was established in 1932 and named for the Carpenter family.  In 1940, Carpenterville's population was 35.  The post office closed in 1944.  When Carpenterville was still on the main route of the Coast Highway, there was a public school, a store, tourist cabins, and a lodge, the Skyline Lodge and Restaurant.  The realignment of the highway cut the community off from the main coastal road and the lodge was later torn down.  By 1990, there was only one house to mark the location of the community, however the USGS still classifies Carpenterville as a populated place.
We traveled the entire distance of Carpenterville Road from south to north.  If you're ever traveling along US-101 and through this area take the time to make the detour to enjoy this old alignment.  The country is beautiful.
Eventually Carpenterville Road ends and changes into Pistol River Loop continuing on to Cape View Loop.  I have a couple shots to share from those legs of the trip, but they will have to wait for next time.