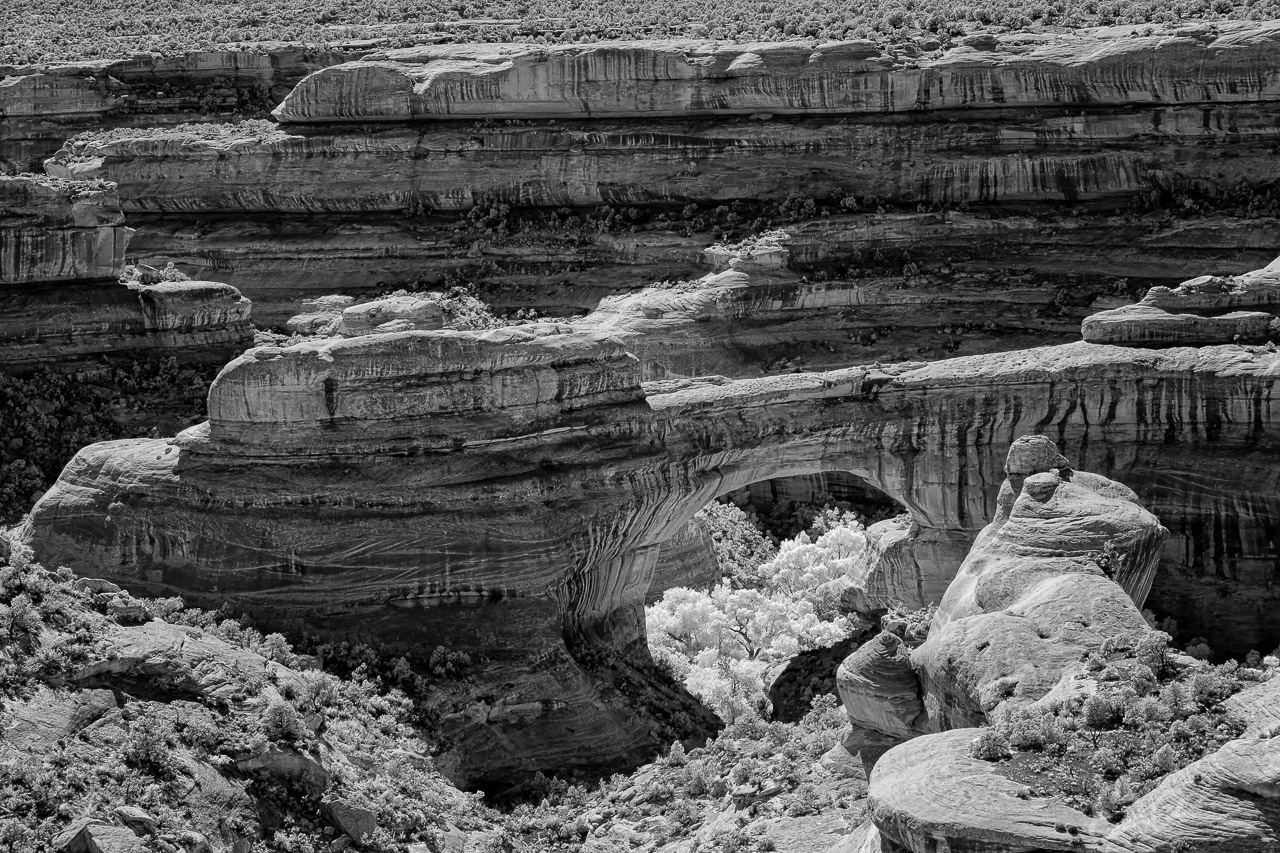 After a long drive across southern Utah we finally pulled in to Natural Bridges National Monument.  We made a quick stop at the visitor center and took a cruise around the one-way Bridge View Drive.
Our first stop was at the Sipapu Bridge overlook.  Sipapu Bridge is the second largest natural bridge in the world (only Rainbow Bridge is bigger).  In Hopi mythology, a "sipapu" is a gateway through which souls may pass to the spirit world.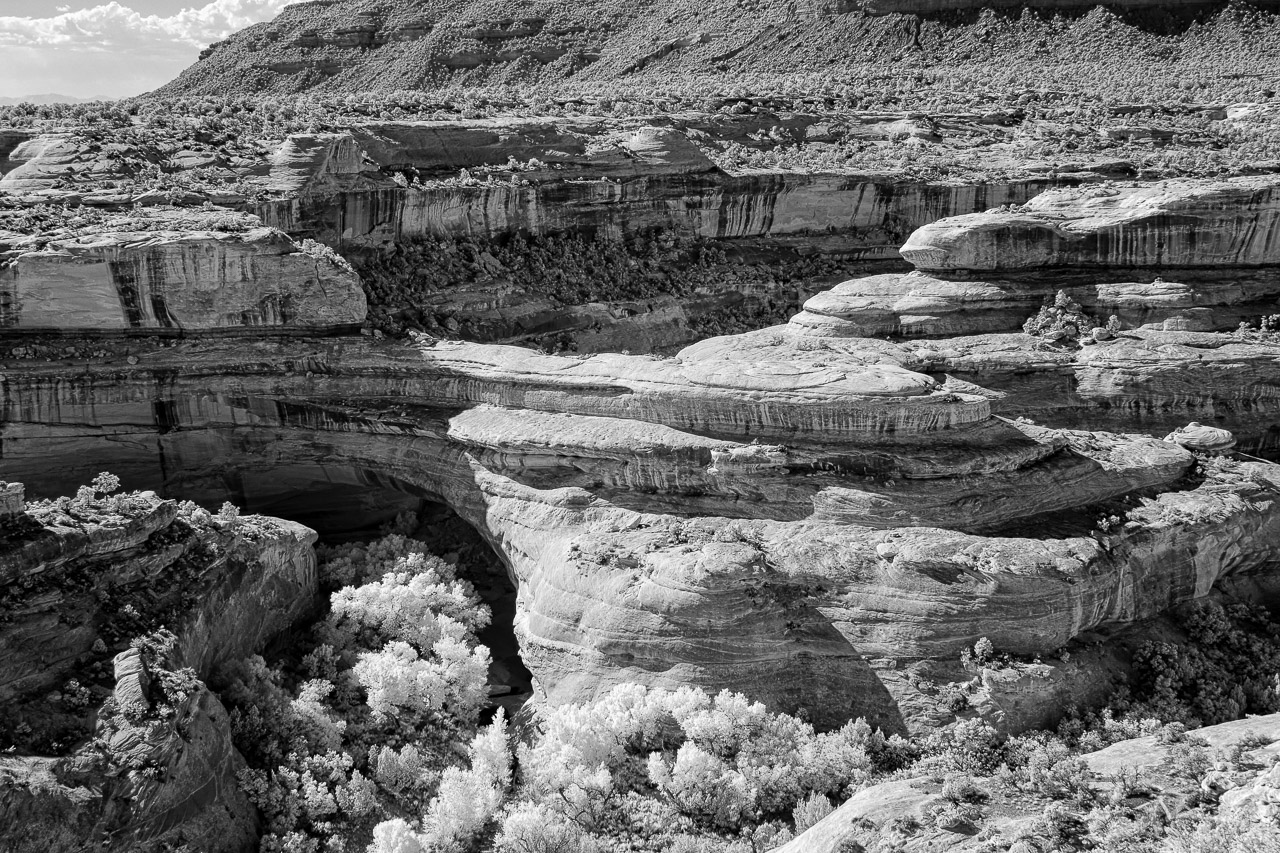 The second stop was for the Kachina Bridge overlook.  Kachina Bridge is a massive bridge and is considered the "youngest" of the three because of the thickness of its span.  The bridge is named for the Kachina dancers that play a central role in Hopi religious tradition.
We did make a stop for the third and final Owachomo Bridge, but my photos of it didn't turn out as well as I'd hoped.  You can barely distinguish the bridge from the rest of the surrounding terrain.  Makes for a great excuse to go back and walk the 8.6 mile loop trail to see them all from below!